Top 3 hostels in Girona, Spain.
These are the 3 most awesome hostels and budget places to stay in Girona, Spain.
1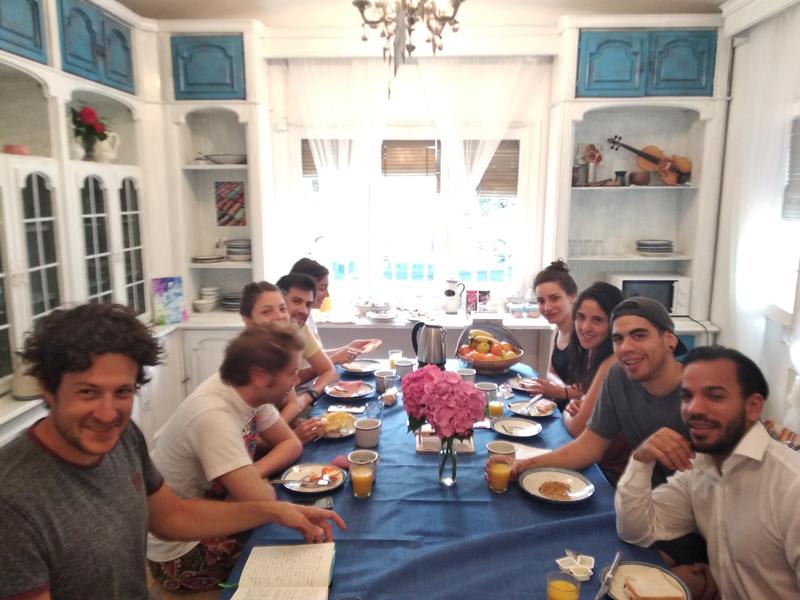 Can Cocollona
Can Cocollona is cozy lodging located in the quarter of Sant Narcís, one of the most typical neighborhoods of Girona. The facilities are composed of two different patios , with different leisure areas where our guests and travellers can relax themselves, read, play and have a nice conversation among...
Can Cocollona is a hostel in Girona. Check Hostelworld for prices.
2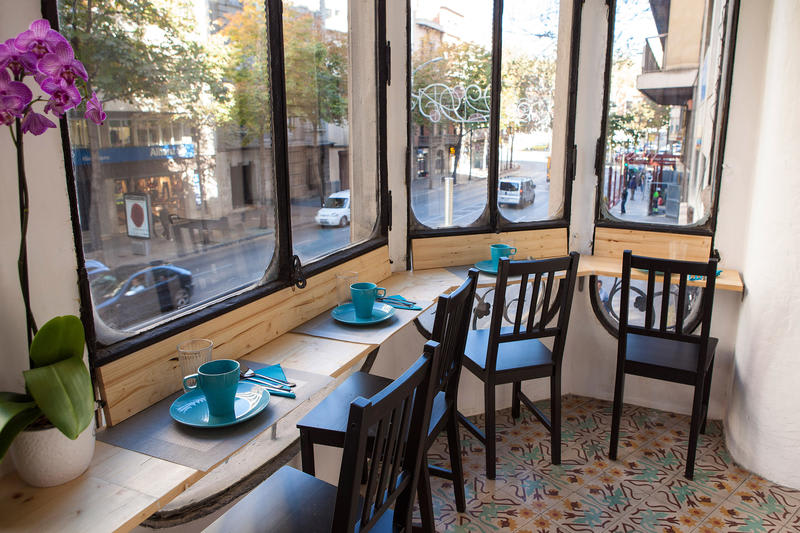 Bed in Girona
In Bed in Girona we offer bed and breakfast, WiFi in all the establishment, T.V, reception from 15.30 to 00.30, service of cleaning and breakfast. Bed in Girona consists of two floors: On the one hand, the main floor, which has three rooms with six beds each of which two are mixed while the other...
Bed in Girona is a guesthouse in Girona. Check Hostelworld for prices.
3
Salles Hotel Aeroport de Girona
The Salles Hotel Aeroport de Girona is just 500 metres from Girona Airport. It has a large, free spa with swimming pool and jacuzzi. It offers a free airport shuttle. All of the large rooms in the Salles Hotel are designed in a minimalist style, and have free Wi-Fi and mini-bar, air conditioning an...
Salles Hotel Aeroport de Girona is a hotel in Girona. Check Hostelworld for prices.
Things to see and do while backpacking in Girona, Spain.
Check out tips from other travellers and bloggers and their experiences in Girona, Spain.
If you're already planning to visit Girona, Spain - scroll to the next section for a list of the best places to stay.
Girona – Sant Feliu de Guixol – Blanes
From the variety of activities I chose bike trips. I spent the whole summer in Barcelona so together with my friend Kornelia we had a lot of time to organize a few two-days bike adventures. In Catalunya there is a chain of bike paths called Via Verde (Green Way). It leads to different areas outside of Barcelona. Quite often it connects with the local roads of small traffic. Sometimes it happens that to get to the right path you have to take another road – it happened to us to ride a busy double-lane road before we got to Via Verde, or on a narrow road leading along the cliffs of the beautiful coast of Costa Brava. Girona – Sant Feliu de Guixol – Blanes Our adventures with the bike trips around Catalunya started from taking the train to Girona. Using the Catalunyan Railways, taking the bike is off charge – that makes it all a lot better! After the morning seightseeing of the town we set off. Today after experiencing four different bike paths I have to admit that the first day of all that we have done was the easiest one. It lead us mostly through fields, meadows, sometimes forests. We passed mainly small villages and thanks to that we could get a rest of the city. The same day we got to the coast to the town of Sant Feliu de Guixol where the marked Via Verde ends up. Since the sun was about to set we decided to spend our first night there outside "in the wild way". Well maybe the area was not really wild but we managed to find a piece of a forest. We stayed there until the morning convinced that the summer night in Spain should be always extremely warm. Unfortunately there was no way to get a good sleep because our expectations for the temperature of the night in this hot southern country were way too high. We got quite cold that remarkable night. In the early morning we waited for the first rays of the sun and then we set off again. That was where the real "fun" was about to begin. Just after getting out of the town we started to pedal on the road located on the cliff with amazing views. After a few steep turns, already breathless and a bit worried if the rest of the way is going to be like that, we kept on pedaling looking forward to what the next turn will bring. Our excitement was quickly passing when we realized that after the next turn there is only another hill which we had to reach. Luckily the surrounding beauty was rewarding our extreme effort. Sant Feliu de Guixol is a town located about 100 km from Barcelona but it is definitely worth going to this area. Such wonderful beaches and cliffs cannot be seen in Barcelona. Even if you are not bike enthusiasts there are other means of transport that may take you there (unfortunately the trains don't go there). We reached another picturesque town of Tossa del Mar, where we decided to take a rest. Another naive idea was to take a nap on the beach in the full sun (it's impossible just like sleeping outside in shorts, without any cover). Tired of the heat we got on the bikes to get to Blanes from where we took a train back to Barcelona. Our first trip was such an effort that I doubted to go on the next one. But only after a few days we forgot about the pain of going uphill in the midday heat and on the next weekend we started another trip.
Karolina Wypychowska
Cadaques - the paradise in the north of Catalunya
I work as  a children´s entertainer in La Pineda, Tarragona and in my day off I was looking for a short escapade. Last year, some local friends told me about this small fishing town, which is considered to be the pearl of the Costa Brava. I never had the chance to get there, as it's quite far, but this time, I decided to go for it, so I went to Cadaques. Cadaques is a small village in Alt Emporda, extreme north of Costa Brava, province of Girona, Spain. It took us quite a while to get there as it´s about 3 hours away from Tarragona (and about 2 hours away from Barcelona). However, it is the perfect place if you seek tranquility or even more active things to do.
Ella Dunav
1. Flight: choose El Prat airport
Although the flight price was a bargain, it led us to Girona Airport, which is 90km far from Barcelona. It took one hour and a half to get in the city, by the bus provided. It wouldn't have been that bad if only the bus runs had been continuous. The last run from Barcelona is early in the afternoon, so that our return happened early than expected.
claudia-laus
Walking around the magnificent city of Girona
When talking about Spanish Catalonia most people imagine sunny beaches and warm sea. But I want to tell you about one amazing city in which you will not find any beach or sea. The city where you will find a river though. The city with beautiful architecture and good spirit. The city called Girona.
Marta Mizik
Girona: why this city is a must-see
If I say "Catalonia", which city will come to your mind? "Barcelona" is the answer that most of the people would say. However, I am going to introduce you another city, not far from Barcelona, although. Girona is also one of the most important cities in Catalonia. Located in the north-east of Spain, this city has increased its popularity during the last year. Why? A big part of the sixth season of Game of Thrones has been recorded here. Before this happened, there weren't many tourists in the city. Since then, you can easily be stopped by a tourist asking you "where is the cathedral of Game of Thrones". This event has had a huge impact in the city. However, Girona is more than Game of Thrones. Let me show you why.
LOJ
SPAIN: EAT, PLAY AND DANCE IN BARCELONA
My trip to Barcelona commenced unplanned and eminently chaotic. Initially, I was going to Girona in Spain but thanks to the unbelievably heavy traffic jams in Paris, I missed my flight for the first time in my life. I had to find a very quick alternative plan when I reached Beauvais airport so, I quickly chose to head to Barcelona. Honestly, I had absolutely no logic behind my choice, It just happened that Barcelona was the next flight on my airline's list.
Sarah Magdy
Girona: Heart of Catalonia
Heart of Girona Part I This summer i had an amazing experinces on visting some parts of Europe. And the main place in this journey was Girona. This beautiful old city with his magnetism attracts me so much,so i decided to visited it live.
A-Zver
Girona, Spain Travel Guides
Leave a Comment...
Have you visited Girona, Spain and have something to add to our Best Hostels listing?
Fill in the form below to leave a comment or ask a question about Girona, Spain...