Top 3 hostels in Bogor, Indonesia.
These are the 3 most awesome hostels and budget places to stay in Bogor, Indonesia.
1
Cendana Mulia Hostel
All rooms here are beautifully furnished with an air conditioning Free Breakfast and WiFi through out the entire property. All rooms come with shared bathroom and lockers. The regular rooms are equipped with dressing table. At Cendana Mulia Hostel guests will find a terrace garden, balcony, and a sh...
Cendana Mulia Hostel is a hostel in Bogor. Check Hostelworld for prices.
2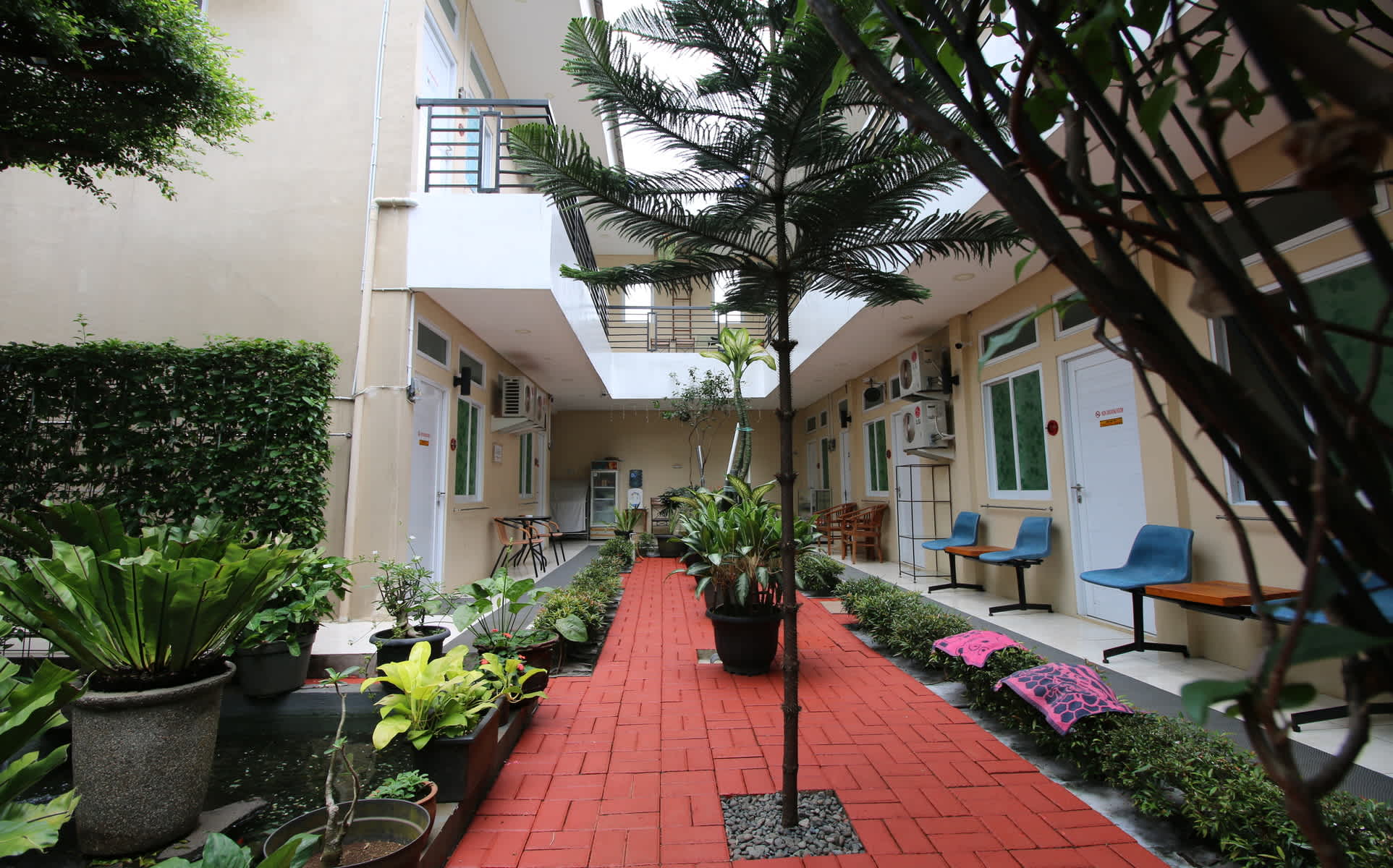 Bogor Homestay
Bogor Homestay is one of the providers of accommodation services in Bogor city. HomeStay We are located in the best area in the city of Bogor with air and a clean environment because there is a golf course with mountain views and far from noise ... Our lodging is certainly comfortable, safe and very...
Bogor Homestay is a guesthouse in Bogor. Check Hostelworld for prices.
3
Bogor Cabin Inn
Our lodging offers a single CABIN style with bunk beds which can currently load for a maximum of 12 people (for groups you can add extra beds). Custom-made beds made of steel and wood surrounded by walls and curtains to ensure privacy with a W120cm x L200cm size. There is also a luggage room in your...
Bogor Cabin Inn is a hostel in Bogor. Check Hostelworld for prices.
Things to see and do while backpacking in Bogor, Indonesia.
Check out tips from other travellers and bloggers and their experiences in Bogor, Indonesia.
If you're already planning to visit Bogor, Indonesia - scroll to the next section for a list of the best places to stay.
4. Orangutans
Insatiably I was swimming back and forth trying to discover as much fishes, coral reefs and anything else that is hidden under the water.  First time I tried snorkeling near Sanghyang Island in Banten Province, second – near Karimun Jawa Island. Everytime I was deeply impressed by the beauty of the under sea world. I don't claim to be a good advisor on the best snorkeling and diving spots in Indonesia. My aim here is to persuade you that you can not leave this country without undersea experience.  4. Orangutans Baby-orangutan Arjuna in Taman Safari Bogor
Olga Melnyk
Curug Nangka, Famous Waterfall in Bogor
The City of Bogor I always love Bogor. It's a city where I grow up. I've been living here ever since I was born. It's a small, beautiful city, about 2 hours' drive from Jakarta, the capital city of Indonesia. However, as I grow up here, I feel like I knew all about this city when actually I am not. I realized I got more excited to explore other cities or even countries than my own hometown. But finally, here I am, exploring one of the famous natural spot in Bogor which is Curug Nangka. Curug means waterfall in Sundanese Language, which is Bogor local language.
ineke-yulianti
Bogor, Indonesia Travel Guides
Leave a Comment...
Have you visited Bogor, Indonesia and have something to add to our Best Hostels listing?
Fill in the form below to leave a comment or ask a question about Bogor, Indonesia...