Top 3 hostels in Oxford, England.
These are the 3 most awesome hostels and budget places to stay in Oxford, England.
1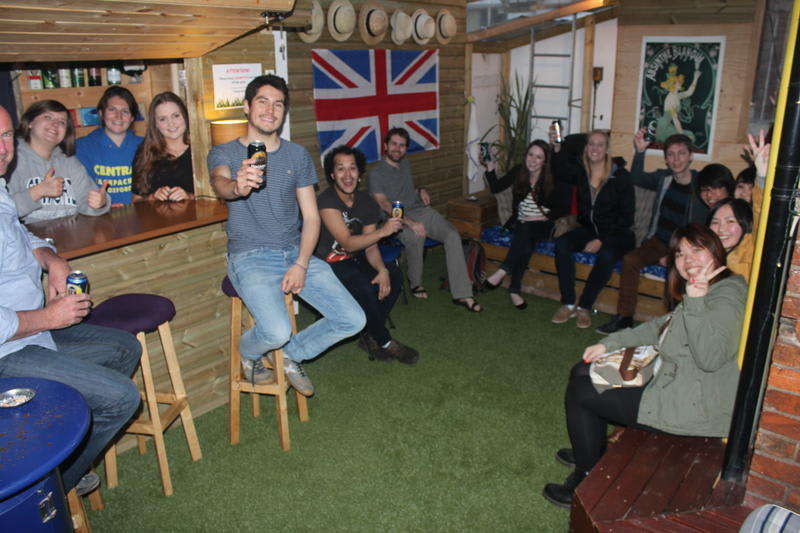 Central Backpackers
Fancy staying at one of Europe's top hostels since 2007 as well as TNT magazine's top hostels not only in the UK but in Europe as well?! Then Central Backpackers is for you! Located in the heart of the city, there is no need to use transportation, plenty of popular attractions, bars and and shops...
Central Backpackers is a hostel in Oxford. Check Hostelworld for prices.
2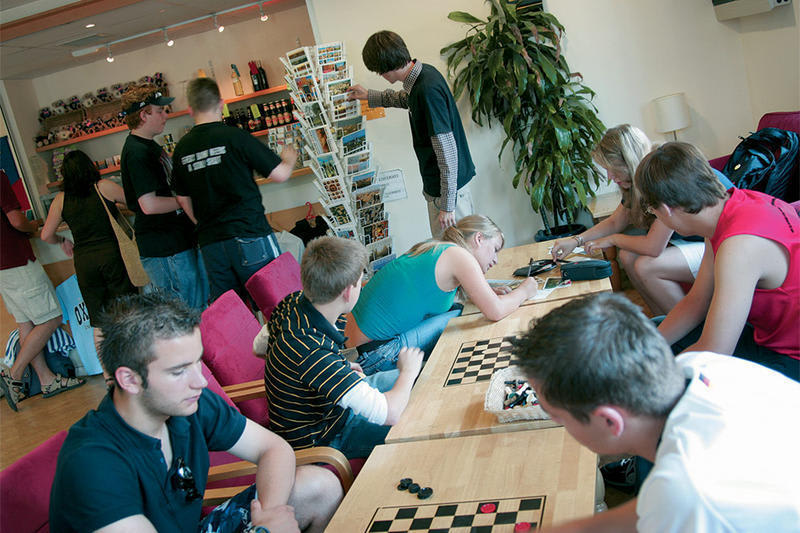 YHA Oxford
Make your base right in the heart of the lively and historical city of Oxford with this modern, centrally located and welcoming hostel. Stay right in the middle of this historic, vibrant and active university City. YHA Oxford is a modern purpose-built property next to the train station. Visit al...
YHA Oxford is a hostel in Oxford. Check Hostelworld for prices.
3
Oxford Backpackers Hostel
Travelling alone? Do you like to meet other people? Why not join us at Oxfords most social hostel. Thanks to our amazing guests and their feedback, we now have a newly renovated common room with a guest friendly reception and beach bar. Run by backpackers for backpackers! -free breakfast,fre...
Oxford Backpackers Hostel is a hostel in Oxford. Check Hostelworld for prices.
Things to see and do while backpacking in Oxford, England.
Check out tips from other travellers and bloggers and their experiences in Oxford, England.
If you're already planning to visit Oxford, England - scroll to the next section for a list of the best places to stay.
Oxford & Cambridge
  Oxford & Cambridge  
Haley Brown
Manchester Museum
Part of the University of Manchester, the Manchester Museum is located on Oxford Road, one of the main roads running through the city. With free entry, Manchester Museum is the perfect place to spend a few hours while exploring the city. During my visit to the Museum, I saw children and adults equally fascinated by Stan, the fossilized T-Rex on display. Spread out over a number of floors, the Museum caters to the curious-minded with fascinating displays on many subjects, including Ancient Egypt, astronomy, birds, coins, culture and even some live animals! Friendly staff and a well-stocked café are additional reasons to make sure you do not miss out on Manchester Museum on your visit to the city.
purnalahiri
Wytham- The Quaint Agatha Christie Style Village
But everyday the bus would dutifully deposit me in front of the White Hart pub in North Oxford. I would dutifully march 1.2 miles uphill to the White Hart pub in the village of Wytham (yes, Oxford has two White Hart pubs). There I would chance upon my savior, the village tea shop for my morning cuppa. Wytham village actually has its own little tea shop. I still think of it as something out of an Agatha Christie novel. Come think of it, the village of Wytham has its own vicarage and its own little cottages and farms. And the White hart pub. It is a slice of Agatha Christie.
Jojo
A local
If you're in England and visiting London there is an incredible amount of things to do and see and places to go, such a vast city has a lot to offer, and although I do recommend checking out the obvious places, it is easy to miss the essence of London when following the tourist trail. Buckingham Palace, Oxford Street, Big Ben, the London Eye etc. are all entertaining and interesting in their own right, but London is so much more than a selection of attractions, even if they are very nice attractions.
lily-guy-vogel
Oxford: 10 Local Gems on a Budget
Oxford, United Kingdom, is a beautiful place to visit, full of history and some stunning architecture. It can also be a very expensive place if you don't know where to find the cheap, or very often free, attractions around the city.
Cat Sykes
Oxford, England Travel Guides
Leave a Comment...
Have you visited Oxford, England and have something to add to our Best Hostels listing?
Fill in the form below to leave a comment or ask a question about Oxford, England...