Istanbul: New Land of 3rd Wave Coffee
Hi! I must say that this article won't be about how beautiful Istanbul is, what a marvellous city or etc. It'll be about great coffee shops in Istanbul. If you are in Istanbul or will visit and plus you are a coffee lover, then you should continue to read this. You can trust me cause i'm also a barista, i have a 3rd wave coffee shop in one of the most fancy spot's of Istanbul. Of course, i became a barista after i decided to open my own coffee shop. Actually, i'm an Art Director. So, nice to meet you.
We will now talk about how Istanbul is crazy about coffee. The coffee shops you should visit and the social life in those places.
Istanbul is a new strong rival in 3rd wave coffee world nowadays. The best baristas you can ever meet, lots of coffee shops not different then pubs, absolutely great coffee, professional roasters, good music, parties… with coffee! 3rd wave became popular in the world around 6 years ago. In past 3 years, it's very popular in Istanbul and it's like a fast growing madness. To be a 3rd wave barista became a very fancy thing. Even if you have your own coffee shop then you are close to be a rock star!
I always loved to hang out in local cafes, restaurants or pubs when i'm abroad. To feel like a native, to observe how people are spending time in the city, what kind of people are they, they are speaking too loud or they are mostly not talking but reading a book or etc., what kind of music they are listening or whatever, it goes on and on… If you like to do it so like me, then you'll gonna love what you read.
But don't believe every coffee shop which claims that it's 3rd wave. You can see a V60 in most of the coffee shop windows now but it doesn't mean it's a real 3rd wave coffee shop. It's very popular so most of coffee shops do different brewing methods but they are doing it wrong. Some of them have no idea what 3rd wave is, they are pouring some hot water on a grinded coffee that is all. No worries, i'll give you the best coffee shop names in this article.
But first, i'd like to give you some info about 3rd wave, don't worry it won't be long.
Basically, consider coffee like wine. 3rd wave means that coffee beans mean much more than commercial products now. We call it Specialty Coffee. Every detail is very important; what kind of soil the beans are grown, how they are dried, how they transported to their destination country (it's about temperature usually. If the beans are transported with a ship, then it's important to protect them from moisture) And of course there are very different brewing methods. Every methos gives you a different taste and bitterness. If you like your coffee strong, try Aeropress. For medium strenght: V60 and soft taste: Chemex. If it's summer, try Cold Drip / Cold Brew. With Cold Drip technique, we get 2 lt. coffee in approximately 13 hours. It's brewed with cold water and ice mixture. I almost forget to mention; there's milk issue. It should be daily milk!
For more info about brewing methots, click on this link: stumptowncoffee
Specialty Coffee is the opposite of traditional Italian Coffee. Italian Coffee is always dark roasted, very heavy and bitter. Because of roasting too much i mean dark roast, beans are lost their characteristics and natural aromas. That is a thing that we don't like in 3rd wave and that is why Specialty Coffee cannot be dar roast. I am not saying i don't like Italian, i just don't prefer but also i never want to be rude about an old tradition. It's something i respect. I have to admit that, they are the only people who cared about coffee too much. With all respect, they made coffee a tradition. I admire that. Coffee comes from Africa and then Turkey but we didn't protect it as a culture. They did. So, what can say. I never forget the marvellous taste of Cafe Freddo. Two shots of espresso, sugar and ice! Tasty! I've been two times in Italy, at my first time, i discovered it and almost got hard attack! I guess i drank 10 glasses of Cafe Freddo. Couldn't stop myself. If you go to Italy, don't forget to drink it in a good place. It's cheap already. 2 Euros now i guess.
Must see: Istanbul Coffee Festival.
If you're in Istanbul in October, you should go to Istanbul Coffee Festival to see how people are crazy about coffee with your own eyes. It became a madness in past 2 years. To check out what's there click this link: Istcoffeefest. We have champion baristas in Turkey and of course roasters, too. You can watch the SCAE (Specialty Coffee Assosiation of Europe) competiton. It's free and open to everyone. And Istanbul Coffee Festival tickets are not expensive. Here comes the best part; once you are in there, you can try as much as coffee you want from the best coffee shops, watch them brew even ask questions and it's mostly free! Cause it's a prestige for a coffee shop to be a part of the festival. So let's get caffeined!
Luckly, you can find a good coffee shop just around the corner!
In Istanbul, most of the coffee shops are located very close to touristic spots. It's impossible to go every single coffee shop i'll tell you, i'm aware of that but let me give you some advice: consider your place of accomodation or the places you'll visit, then check out the coffee shops i'll write for you on this article and check which one is close to your hotel or the places you'll visit. I'm sure you'll find a coffee shop which is close to you on this list.
Everybody goes to Taksim and Istiklal Street which is the big and famous street in Taksim. It's just a walk way, there're no vehicles except just a small tram. For example you are sn Taksim, do whatever you plan to do, and then you'll find 3 of the best coffee shops in Istanbul out there. So there's nothing to fuss about.
And here comes the list! I've sorted them in alpabetical order.
AT ORIGIN
It's a specialty coffee supplier. They use only African beans and provide the single origin beans by direct fair trade.
Keep in mind, it's close to Taksim.
»instagram: @atorigincoffee
BREW LAB
The most famous Barista in Turkey is a partner of Brew Lab. If he's in competition in any category, everybody nows he'll be the winner.
Very tasty coffee and good latte arts. It's in Taksim.
»instagram: @coffeebrewlab
COFFEETOPIA
Take a sip! They sell Cold Drip's in little bottles. You can buy and go home. They are very careful about brewing proccess.
It's in Fatih, close to Sultanahmet (historical peninsula).
»instagram: @coffeetopiatr
COFFEE MANIFESTO
You should try their quality beans. Very tasty. They have 8 different blends. They also supply beans to some of coffee shops in Istanbul.
Their coffee machine is like an old american car. You should see it. They're located in Kadiköy.
»instagram: @askstupidquestions
COFFEE SAPIENS
They are awarded! They got awarded just before they opened their first small shop. One of my favourite's. They have very special beans.
And they're in Karaköy which is very close to both Taksim and Eminonu (grand bazaar).
»instagram: @coffeesapiens
COFFEENUTZ
It's owner is the first person who got license in coffee roasting in Turkey. They aim to make good coffee more reachable.
It's not in a very toruistic spot but i still wanted to mention about them. It's in Kozyatagi. 20 min. by bus from Kadiköy.
»instagram: @coffee.nutz
CUP OF JOY
It's one of the oldest 3rd wave coffee shops in Istanbul. We respect them about that. They're located one of the most luxury spots in Istanbul.
If you want to see there and walk in the seaside with your to go coffee in hand, they're in Bebek.
»instagram: @cupofjoy_istanbul
DÖRT (4)
It's a very tiny place but has very much regular customers that come every day. Try to get a seat. They're like the small shop in the village.
Located in Kadiköy.
»instagram: @dortkadikoy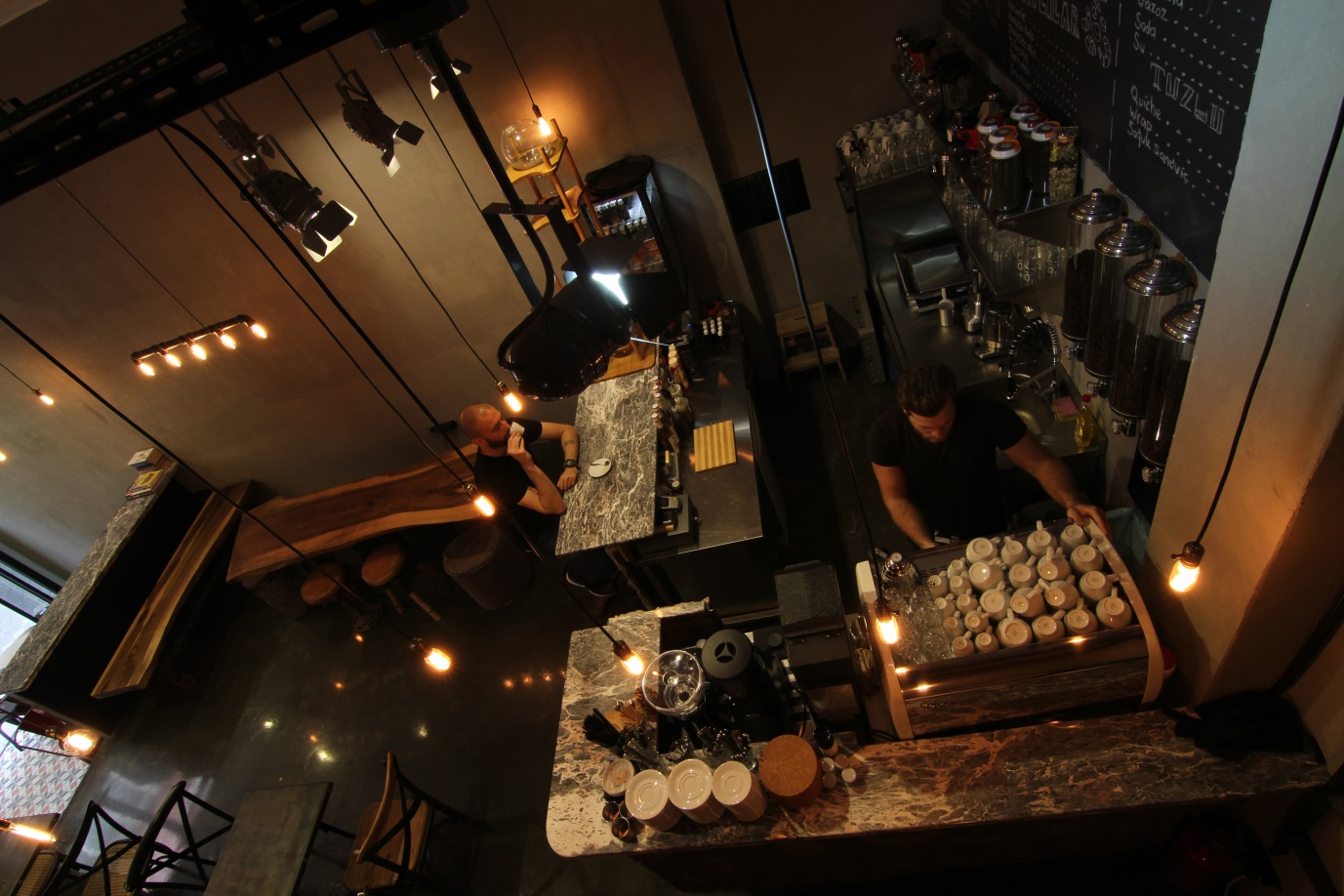 DRIP COFFEEIST
They are one first 3rd wave coffee shops in Turkey. Very popular place. You should try.
They have two branches. Taksim and Bagdat Street (Kadiköy).
»instagram: @dripcoffeeist
FEDERAL COFFEE CO.
It's owner is Australian-Turkish mix Sam Çeviköz. He's an international jury member in SCAE (Specialty Coffee Assosiation of Europe).
He is the former partner of a famous coffee shop. Now he started he's own brand. It's in Galata (Taksim).
»instagram: @federalcoffeecompany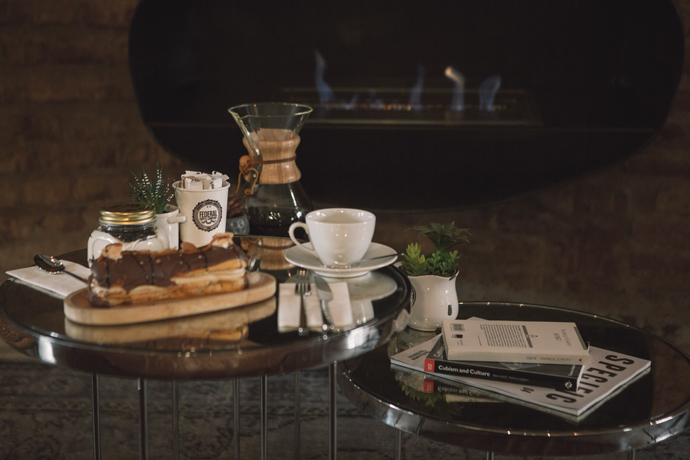 KRONOTROP
Oh man they are like rock stars! You may have to get a fight to have a seat, especially if there's a daily event in there that day. What unlucky are you huh?! Doesn't matter you are sitted or standing, everybody chillin' out standing there with their coffee in hand. Location: Cihangir (Taksim).
»instagram: @kronotrop
LOL COFFEE ROASTERS
They opened this shop in 2015. But they became huge! Very good coffee! But i think that fast growing is related to their crazy logo also. As an awarded designer, i must say that. But this doesn't mean they are not rock! It's in Karaköy (close to Taksim and Eminönü).
»instagram: @lolcoffeeroasters
M.O.C. (MINISTRY OF COFFEE)
Coolest in the city. Everybody loves them. Always crowded, but try to take a place. They are really good.
It's in Nisantasi, most luxury spot in Istanbul (close to Taksim).
»instagram: @mocistanbul
MAHALO
They are also one of the old ones. Bloggers', writers' favourite coffee shop. Oh and 'Mahalo' means thankfullness, graditude, blessing in Hawaian.
You can feel that in the interior design. I highly recommend. It's in Karaköy (close to Taksim and Eminönü).
»instagram: @mahalocoffeeshop
MAMBOCINO
Mambocino is born in London, at 2000 by two Turkish and English partners. They have many branches in England. Then a few years ago Mambocino came in town! They have the champion baristas and roasters. They're located in Moda (sea coast in Kadikoy), Besiktas (very close to taksim and i'm sure you will go there because the ferries from Europian side to Asian are there) and Karakoy (close to Eminonu and Taksim.) But please please go see Besiktas branch. It's a madness! You'll thing you're in a Hard Rock Cafe!
»instagram: @mambocinocoffee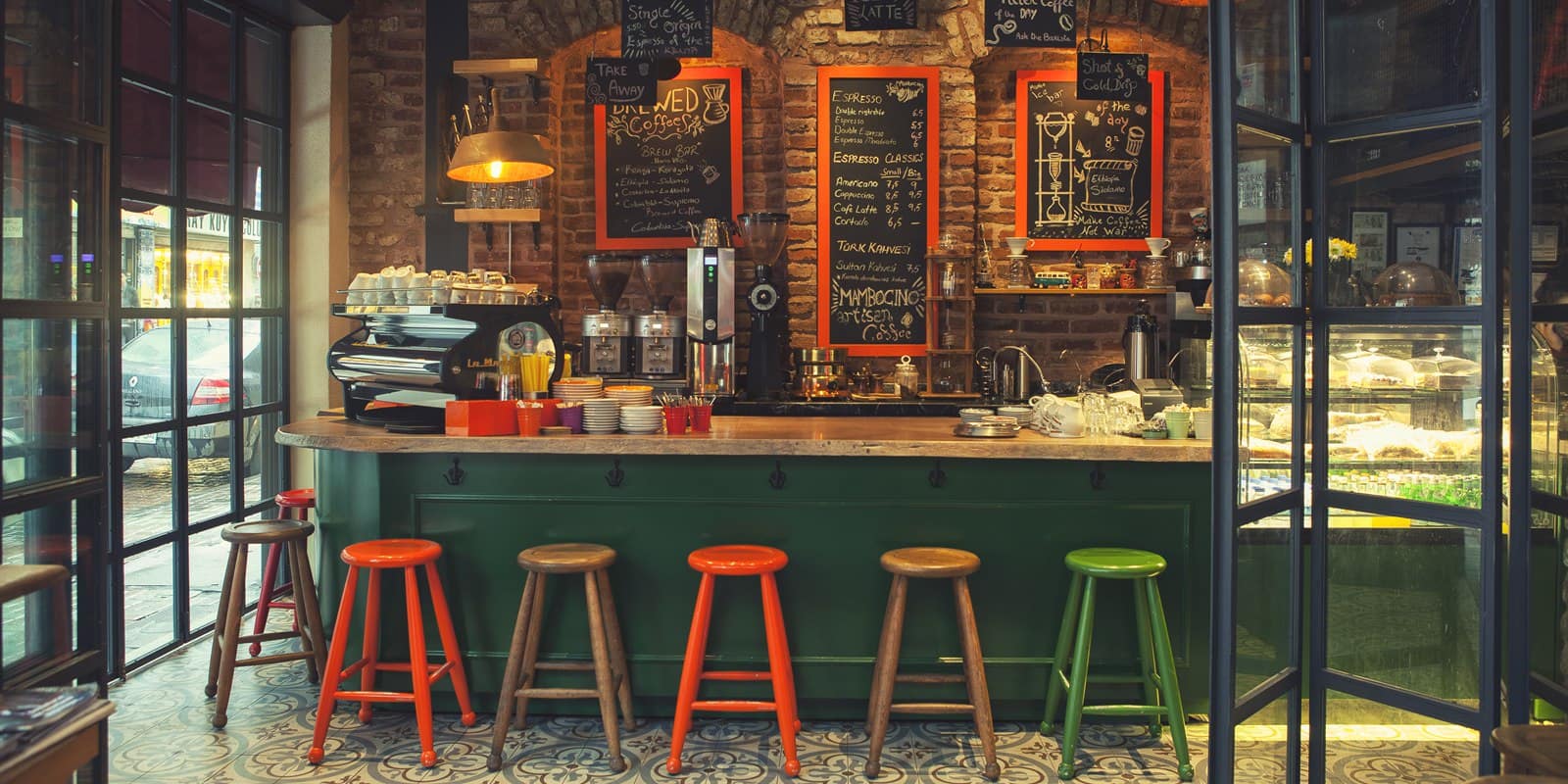 MONTAG
"One coffee doesn't make us friends. Maybe Two." says Montag Coffee. They're cool but cosy, 2 years old place. And they have fans! They make everything very carefully. And they are very pet friendly. I love pet friendly places. Location: Kadiköy.
»instagram: @montagcoffee
PETRA
It's like the cool and big brother in Istanbul's coffee life. But the beans are like golden! Try their coffee. And you'll love the place full of interesting things around. They are located three different branches but try the one which is in Pera (Taksim).
»instagram: @petracoffee
RAFINE ESPRESSO BAR
Very small place. That's why they call themselves Espresso Bar. Go there and chat with the owner, he's very friendly.
Location: Kadiköy.
»instagram: @rafineespressobar
WALTER'S COFFEE
And here comes the Hollywood star! Let me clear up the name for you: Walter Heisenberg. Yes! The concept is Breaking Bad and they rock the 3rd wave world! Now they are opened the 2nd branch in Brooklyn! If you like to do weird things, you can wear that costume and roast your own coffee in any time! How cool is that! You must go to Walter's! It's in Kadiköy.
»instagram: @walterscoffee