Top 2 hostels in Tajikistan.
These are the 2 most awesome hostels and budget places to stay in Tajikistan.
1
City Hostel Dushanbe
City Hostel is located in north Dushanbe, between the Dushanbe center and the green natur, hills and mountains that encircle Dushanbe. The distances from City Hostel is:...
City Hostel Dushanbe is a hostel in Dushanbe. Check Hostelworld for prices.
2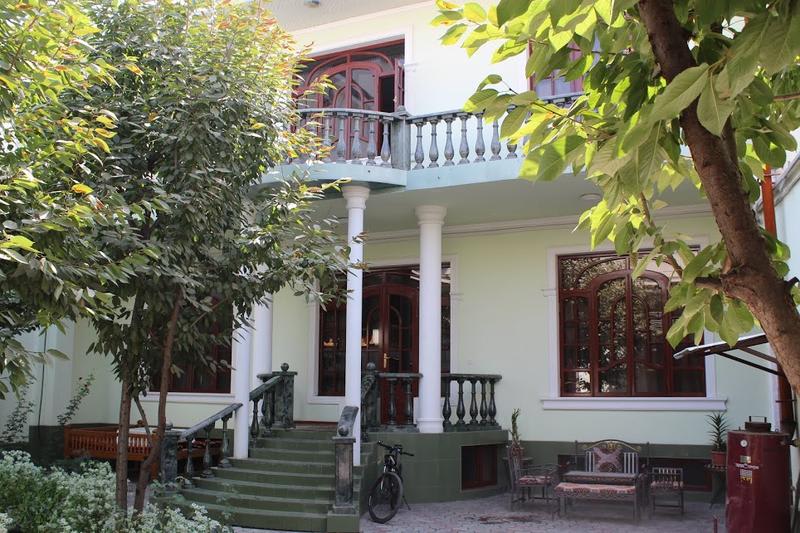 Green House Hostel Dushanbe
Green House Hostel is not only your place to stay overnight, it's also your place to meet new friends! Because we believe a stranger is just a friend you don't know, the hostel was conceived as a relaxed hangout for travelers from all over the world. There is a large common lounge area for guests to...
Green House Hostel Dushanbe is a hostel in Dushanbe. Check Hostelworld for prices.
Things to see and do while backpacking in Tajikistan.
Check out tips from other travellers and bloggers and their experiences in Tajikistan.
If you're already planning to visit Tajikistan - scroll to the next section for a list of the best places to stay.
Tajikistan: the Heart of Central Asia
Tajikistan. What is this country? There aren't many people who know anything about Tajikistan and Central Asia in general. But that is a mistake, I'm sure. There is a lot to be interested of in this part of our Planet. First of all, this is a rare landscape which not many Western people have ever seen: the steppes combined with mountains are the characteristics of this region, the climate is hard there, in the summer in some places You even aren't able to breathe because of the heat and dryness. But this makes the people strong there. Then, the culture, the mix of Turkic, Iranian and Chinese cultures makes it hard to understand the native roots of folks. And that's why that is so astonishingly attractive – to travel Tajikistan or other Central Asia country and to know it
Vikentiy
Leave a Comment...
Have you visited Tajikistan and have something to add to our Best Hostels listing?
Fill in the form below to leave a comment or ask a question about Tajikistan...