Top 1 hostels in Matosinhos, Portugal.
These are the 1 most awesome hostels and budget places to stay in Matosinhos, Portugal.
1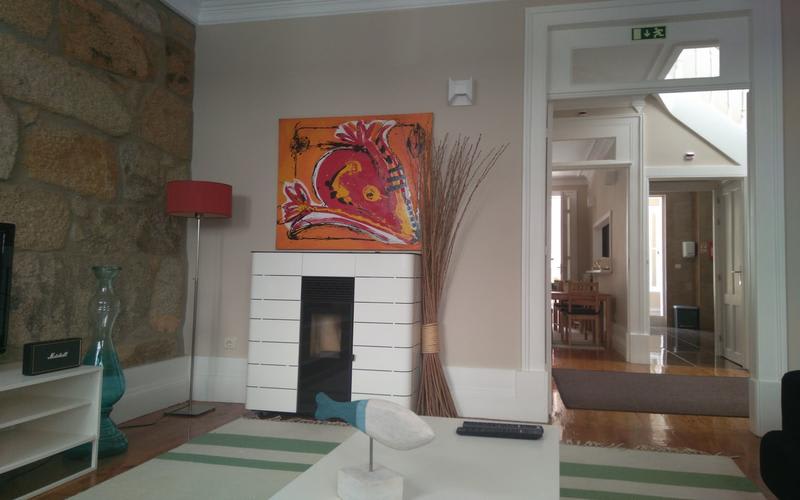 Fishtail Sea House
The Fishtail Sea House offers, in addition to the accommodation in a shared bunk system, an individual room for two guests with its own bathroom, as well as small apartments with kitchen for 3 guests each. Our aim is to provide experiences based on what best Matosinhos has to offer: the Atlantic...
Fishtail Sea House is a hostel in Matosinhos. Check Hostelworld for prices.
Things to see and do while backpacking in Matosinhos, Portugal.
Check out tips from other travellers and bloggers and their experiences in Matosinhos, Portugal.
If you're already planning to visit Matosinhos, Portugal - scroll to the next section for a list of the best places to stay.
Surfing in Matosinhos Beach
It simply lets you fly over the Douro river in the funicular and gives a wonderful feeling of seeing the previously mentioned Ribeira from a different perspective. You can choose either to go one way and then walk all the way back, or you can buy a two-way ticket to enjoy the moment longer. In the ticket price, there is also included a glass of wine in one of the wine cellars! What can be better? Surfing in Matosinhos Beach This beach is located 25 minutes from the city center by metro, so it wouldn't take much time to reach it. There is a surfing school where people actually can learn to surf. And if you would ask about the waves – trust me, the Atlantic ocean is rarely calm!
Karolina Slimanaviciute
The Magic city of Porto
Here are just a few of the many places you should see when visiting Porto The Historical center – located in Douro's riverside, the historical center of Porto has over 2000 years of history and it is alongside the D. Luis Bridge, which is without a doubt, one of the most beautiful views I've ever seen my entire life! Foz and Matosinhos – Though many would not consider this a top priority, I personally must recommend a walk from Foz to Matosinhos beach. It can take up to 1-2 hours but its great views make this one of my favorite places to see the sunset in the whole city. Lello & Irmao bookstore – Despite being a very small space, the bookstore receives thousands of visitors a day and it is almost a mandatory stop when visiting the city. The entrance used to be free but due to the affluence of people, now it has a cost of 3€ which, in case you buy a book, is later deducted as a discount in any purchase. Main catholic points (Clerigos, Se Cathedral, Carmo church and Chapel of souls) – Either you are catholic or not religious at all, it is impossible to be indifferent to the great beauty and architecture that is visible everywhere you look! It's completely worth of visiting or just climbing all the way for great pictures and viewpoints! Boat trip + Wine Cellars – One of the coolest outdoor activities you get to do in Porto is the Boat trip+ Wine Cellar visit, which often includes wine tasting. The costs can vary between 10-15€ and it includes both boat trip and the entrance to the wine cellars Discoverers Museum – This is not just any museum. It is one of the most interactive museums you will ever see. Having one of the Portuguese discovers as your guide, you get to explore and learn while enjoying the feeling of being in an amusement park. Definitely worth the experience!  The price for the entrance to the Museum can vary depending on whether you buy the ticket online. Crystal Palace – If you are a fan of great view points, this is the place for you! The gardens are often used by students and couples as a location to relax, enjoy the nature and have picnics while enjoying one of the best views to Douro River. Serralves Museum – The great thing about this place is that, much like the Crystal Palace, it has a particularly beautiful garden. However, if money is an issue, you should save the Sunday morning to visit this place (free entrance!). Round is also a shape, right?
Ali - ALL&SOME
Matosinhos, Portugal Travel Guides
Leave a Comment...
Have you visited Matosinhos, Portugal and have something to add to our Best Hostels listing?
Fill in the form below to leave a comment or ask a question about Matosinhos, Portugal...