Top 1 hostels in Piha, New Zealand.
These are the 1 most awesome hostels and budget places to stay in Piha, New Zealand.
1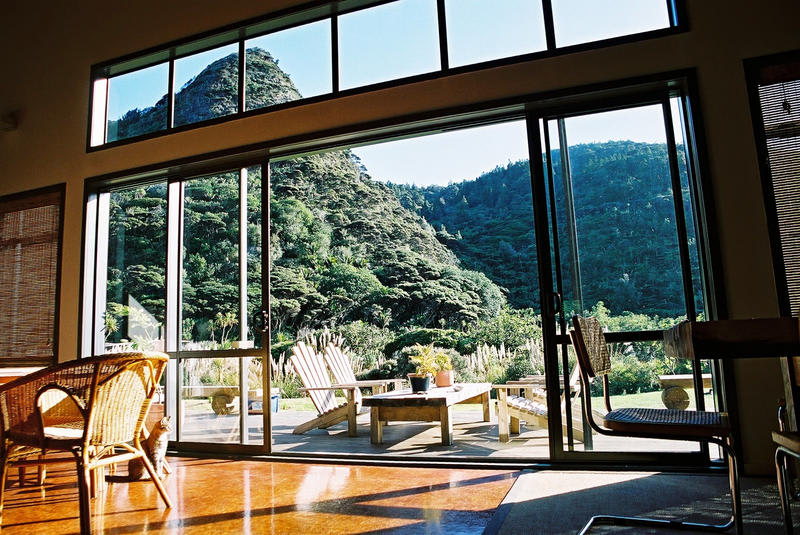 Piha Beachstay
We are a 100% New Zealand family-owned accommodation, local's to the Waitakere area and offer a unique New Zealand homestay experience. We endeavour to be environmentally friendly to enhance our environment and to support our local community. Only 'eco-friendly' products such as ecostore laundry...
Piha Beachstay is a hostel in Piha. Check Hostelworld for prices.
Things to see and do while backpacking in Piha, New Zealand.
Check out tips from other travellers and bloggers and their experiences in Piha, New Zealand.
If you're already planning to visit Piha, New Zealand - scroll to the next section for a list of the best places to stay.
Piha
  Piha Another great surf beach like many on the West Coast, but this is also one of my favourites for walking. While the beach is often abundant with dog walkers and families, there is also a short track from the car park following a stream to Kitekite Falls if you fancy cooling off in freshwater instead of saltwater or simply admiring the cascade. On the beach itself rises Lion Rock, the icon of Piha, standing guard over the bay. A steep hike to the top and many stairs later, you reach a wooden Maori carving and those awesome views over Piha and Little Piha beaches, black sand clashing with white surf and blue skies. I prefer to people watch from the beach, but for those wanting to get wet, be careful to swim between the flags as currents are strong.
Helen Louise
What to do three Days in Auckland
Anne Watermann
New Zealand : the land of wonders
About the trips – it doesn't matter when in New Zealand you go. Every place is so incredibly beatiful it just takes your breath away. But to remember: the most beautiful places are the ones that are not advertised. Before going to NZ I read a few articles on what should I see and where should I go. Waitakere Park and Piha beach were not mentioned anywhere and these two places were the ones I enjoyed the most. On saturday morning, I and my friends headed to the Waitakere Park first. It was about an hour long car ride and the weather on that day was just horrible. It was raining it was really cloudy, so when we got the park we could see absolutely nothing. I saw some pictures prior to going online and they looked so nice. Neverthless, we got the chance to go down and see a waterfall. I was quite skeptical at first as the weather just completely ruined my mood. When we got to the waterfalls I was amazed by the beauty of it and everything around. After a photo break we went to the Piha beach, yet another beautiful place and stunning nature. We spent hours there, just going back and forth to the beach. The beach itself is quite big and it's not rare to see surfers sliding the waves. The weather got nicer, it wasn't raining anymore and it got a lot warmer. I went to New Zealand a year and a half ago, but when I browse in my memory back to this country, Piha beach is the first thing that comes to my mind.
ali-derbi
What to do:
Auckland remains beautiful throughout the year but I would say that Summer would be the ideal time to visit. But hold on…you do know that the summer in New Zealand is November to March, right? I'd say the perfect time to enjoy a taste of Auckland is December and January. Below I have a compiled a helpful list of to-dos if you are out here (Note: the list is applicable for all seasons but where the activity is limited to a particular season / month, I have mentioned it): What to do: Beaches: Anyone who has been to Auckland would say that the number 1 thing to do is go out to the beaches. This is for both summers and winters but you are bound to enjoy more if you are here in the summer. For winters, there are always some nice cafes near the beach that you can go to while you soak in the spectacular views. If you google up beaches in Auckland, its bound to show many results but personally I would recommend Piha beach (the beach is one of the most popular ones for surfing but what I enjoyed the most about it was a little hole where you could witness water gushing in – see below for a picture). Another beach that I really enjoyed was Muriwai (the beach is home to a large colony of gannets and has black volcanic sand. So if you are looking for some great pictures this one place you should really go to). Also Mission Bay is one of the busiest beaches of Auckland mainly because it is near the city center and easily accessible but I tend to avoid it because its too crowded during the summer.  
Hina
Auckland, New Zealand: How To Avoid Boredom In The Big Smoke
So, enough of the negativity, the doom and gloom. Welcome, dear reader, to an exciting orientation of the City of Sails. Panoramic Piha
George Winship
Auckland: The Kiwi City
With hills that will remind you of San Francisco, green parks that call to mind Ireland, a Sky Tower with a striking resemblance to Seattle's space needle and sporadic dormant volcanoes throughout, Auckland has definitely got a lot to offer visually. It doesn't always get the credit it deserves in comparison to the rest of the country, where natural beauty abounds, but if you know where to go and what to do, you can really enjoy your time in Auckland. The city itself has some small but quaint beaches at St.Heliers and Mission Bay, but just a 40 minute drive to Piha will take you to epic surf, beaches and camping. You don't have to go far out of the city to experience the rest of New Zealand.
Eva Ward
Piha, New Zealand Travel Guides
Leave a Comment...
Have you visited Piha, New Zealand and have something to add to our Best Hostels listing?
Fill in the form below to leave a comment or ask a question about Piha, New Zealand...