Top 3 hostels in Malawi.
These are the 3 most awesome hostels and budget places to stay in Malawi.
1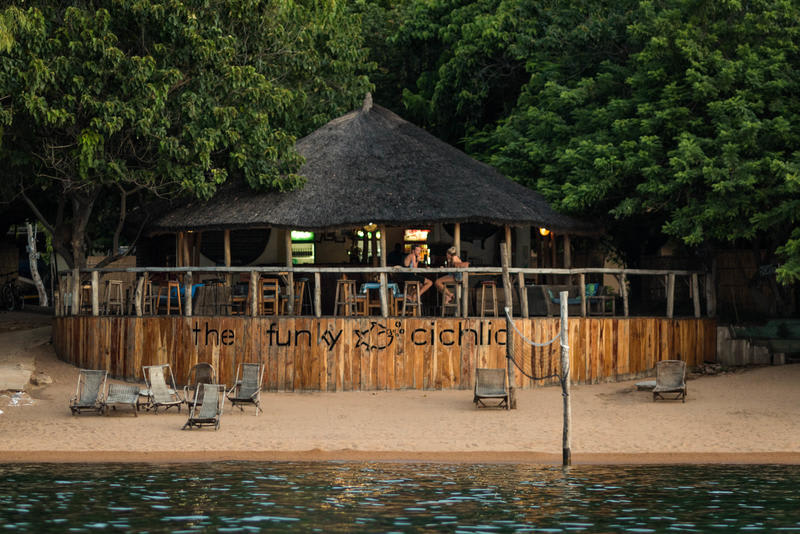 The Funky Cichlid
The place to be in Cape Maclear! Cheap private rooms and dorms located right on Lake Malawi. Kayaking, paddle boarding, sunset booze cruises and so much more! Our amazing backpackers offers incredible well priced food and a sociable atmosphere for travelers all around the world. Our shared showers...
The Funky Cichlid is a hostel in Cape Maclear. Check Hostelworld for prices.
2
Korea Garden Lodge
The Korea Garden Lodge offers a blend of convenience, personable service and luxury. Situated just twenty five minutes from Lilongwe Airport its central location offers quick and easy access to Lilongwe's business centres, leisure attraction and shops. Nestled in three acres of beautifully landsc...
Korea Garden Lodge is a hotel in Lilongwe. Check Hostelworld for prices.
3
Pakachere Backpackers
Pakachere is a backpackers hostel mostly run by local staff. It is situated not far from the centre of Zomba where you can enjoy the local markets and experience the Malawian life style. Jeroen and Annelies took over Paka just over a year ago. It already was a great lodge with a nice atmosphere,...
Pakachere Backpackers is a hostel in Zomba. Check Hostelworld for prices.
Things to see and do while backpacking in Malawi.
Check out tips from other travellers and bloggers and their experiences in Malawi.
If you're already planning to visit Malawi - scroll to the next section for a list of the best places to stay.
Africa - the Beginning of a Lifetime Adventure
You have taken your best clothes, had some language lessons and began the travel. From a small world you travel to the biggest of all on this planet. Finally, you reach Lilongwe the capital city of Malawi. Everything looks different, cars, people, plants and buildings. Even air tastes strangely. There is a six hours drive to Chilumba, the place where your aunt lives. On the way north, your mouth stays wide open in amazement. First steps in Africa were taken very seriously. Later, you have found out that this country is nothing but serious. At least to a child. Seeing all of this peculiar world makes you believe that everything is possible. You have been trying to be a very stern eleven year old, but now, under big baobabs, you feel silly and small. Solemn looks of the indigenous people show how little you know.
anna-szczepanska
Malawi - Unforgettable Memories
Malawi, nicknamed The Warm Heart of Africa! The name 'Malawi' comes from Chichewa for flames of fire.  This is because of the beautiful sunrises and sunsets that is seen over Lake Malawi. Despite being the smallest country in Africa, it contains Africa's 3rd largest lake also known as the Calendar Lake because it's 365 miles from top to bottom, 52 miles at it's widest point and 12 main rivers flow into the lake.
Anjum Gatsby
Leave a Comment...
Have you visited Malawi and have something to add to our Best Hostels listing?
Fill in the form below to leave a comment or ask a question about Malawi...