Top 1 hostels in Portofino, Italy.
These are the 1 most awesome hostels and budget places to stay in Portofino, Italy.
1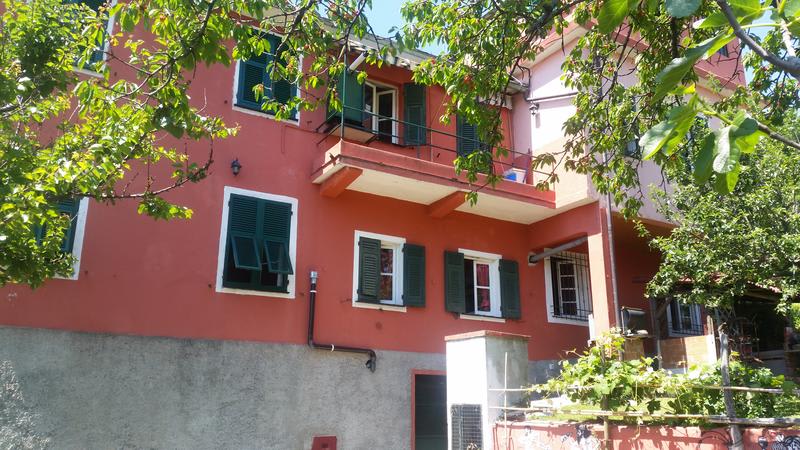 B&B Rifugio Uscio
B&b Rifugio Uscio is in Uscio, 9 km from the sea near Portofino and Genova in Paradise Gulf Italian riviera. Is an old typical Liguria guesthouse(1920) totally restructured with mosaic floor. Uscio is a nice little village over recco in Paradise Gulf, 15 km from Portofino Park, Rapallo , Santa...
B&B Rifugio Uscio is a guesthouse in Portofino. Check Hostelworld for prices.
Things to see and do while backpacking in Portofino, Italy.
Check out tips from other travellers and bloggers and their experiences in Portofino, Italy.
If you're already planning to visit Portofino, Italy - scroll to the next section for a list of the best places to stay.
Tidbit for the rich
After standing at the lighthouse of La Lanterna, you can finally want to stay with Columbus and go to "conquer" unfamiliar and insanely picturesque places on the coast of Liguria – dearly loved by Russian oligarchs and Arab sheikhs – Portofino or the towns of Cinque Terre.
Irina Tikhonova
The journey begins!
But I decided to give it a try. I was already in Italy, so – half-way there! Cinque Terre is located in Liguria, just a few hours away from Milan with a train. You can start your journey from La Spezia, buy a special train pass to go between villages – which takes 5 minutes a ride or do hiking instead. Cars are unable to reach the villages fortunately.With a friend of mine, we decided to act differently – take a Blabla car to Santa Margherita – from there, first stop – Portofino and then – Cinque Terre. We weren't sure if a day trip would be enough to see everything and most importantly – to enjoy it, without being in a constant rush, pressured by time ( this is not the Italian style I was talking about ).
Maria-Antoaneta Beneva
Portofino: A bay rich in history
Portofino: A bay rich in history Now and then: Portofino is a beautiful fishing town on the Ligurian coast. It is a small village with a rich history dating back to before the Roman times, some even say before. Portofino made its fame in the 50's when film directors used its beautiful scenery for their films. Anybody who has even been to Portofino or heard about it will know that not only is it a historical  gem in the Mediterranean,  it is also a chic place to get away to for the rich and famous.  For example it has lots of designer shops; Gucci, Prada, Louis Vuitton, Dior, Dolce & Gabbana. If like me, you could never afford to shop, there is so much more you can do…
lucy-gray
Portofino, Italy Travel Guides
Leave a Comment...
Have you visited Portofino, Italy and have something to add to our Best Hostels listing?
Fill in the form below to leave a comment or ask a question about Portofino, Italy...