Top 3 hostels in Nusa Penida, Indonesia.
These are the 3 most awesome hostels and budget places to stay in Nusa Penida, Indonesia.
1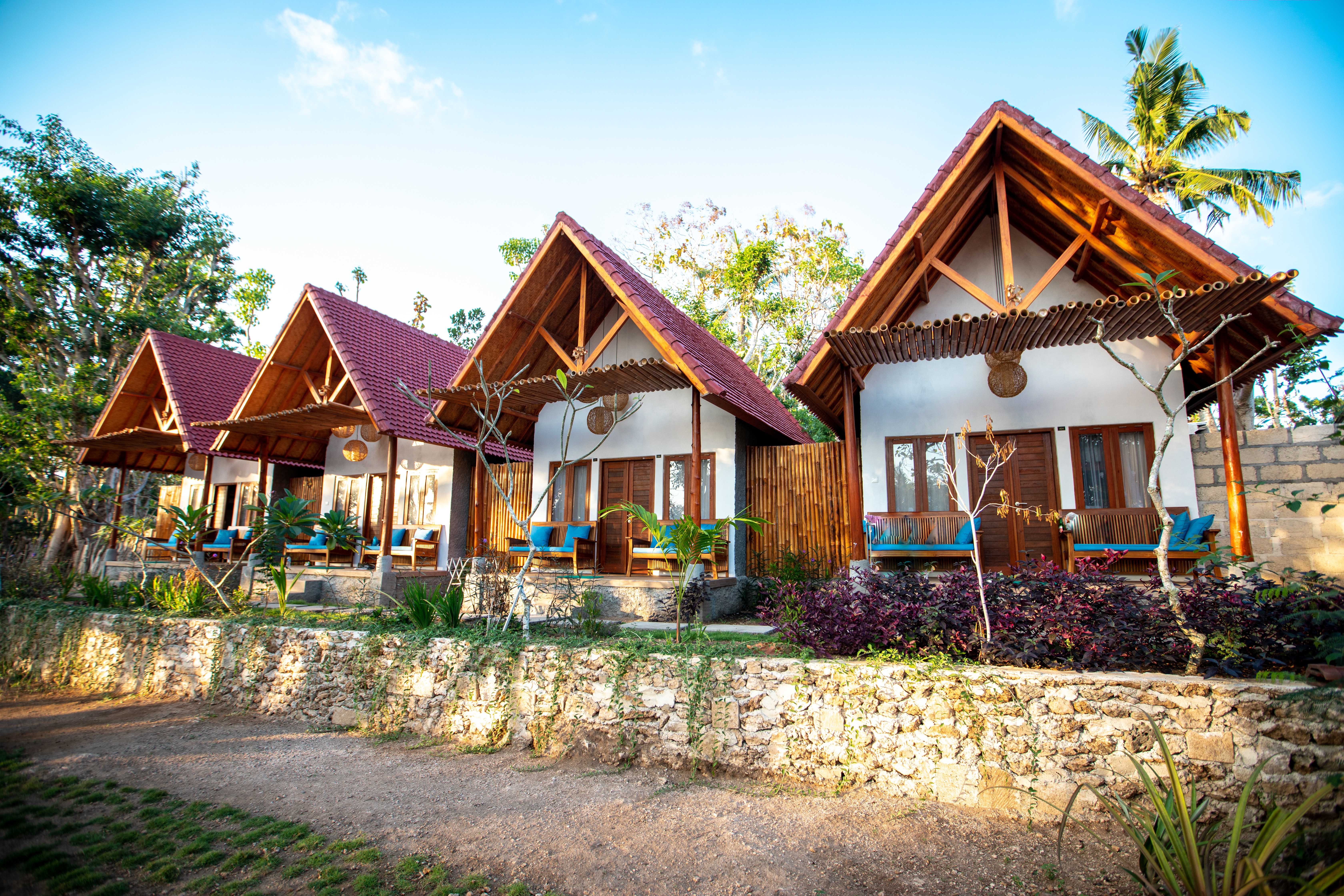 Nuansa Penida Hostel
It's family owned and managed a resort hostel located in quite area of the village. Experience the authentic hospitality Bali 30 Years Ago where you can blend with local villagers understand their culture and food. Most of them can't speak English or even Bahasa Indonesia. This is a truly enchan...
Nuansa Penida Hostel is a hostel in Nusa Penida. Check Hostelworld for prices.
2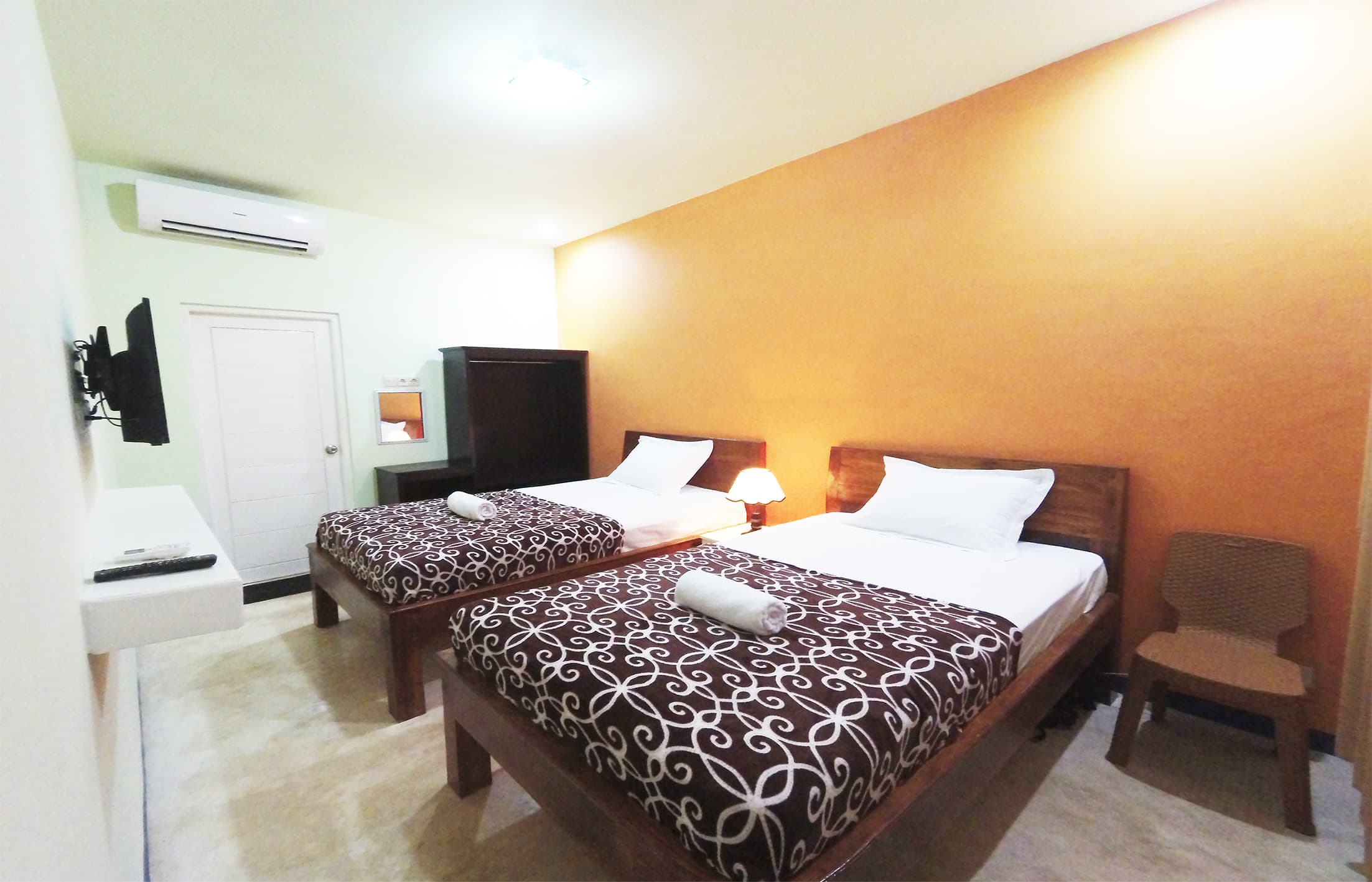 The Warong Nusa Penida
Hi Welcome to Nusa Penida! We are brand new guest house with a very strategic location. Free WiFi is available to all guests. We provide complimentary mineral water, coffee, and tea all day long. Bfast available with add charge IDR 25,000/person. You will be in a lovely and lively neighb...
The Warong Nusa Penida is a guesthouse in Nusa Penida. Check Hostelworld for prices.
3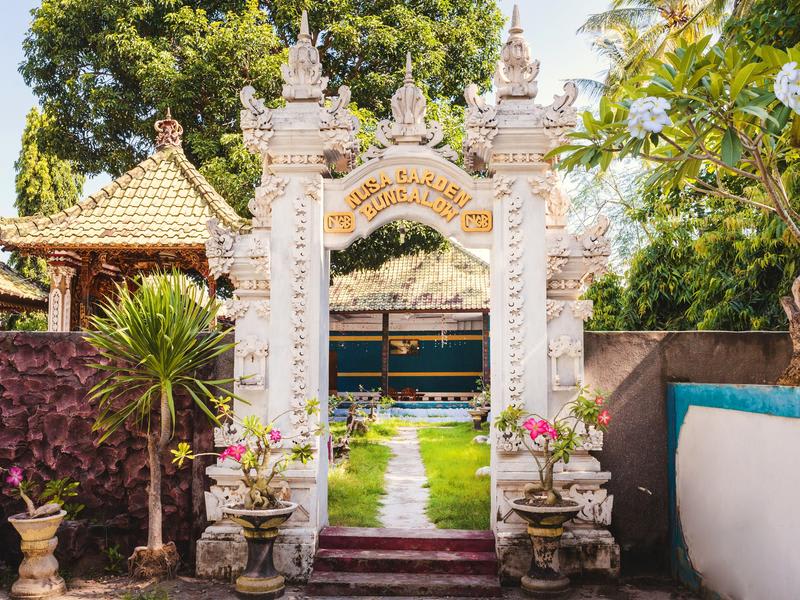 Nusa Garden Bungalow
It offers bungalows with a fan, a terrace. Bathroom in the bungalow is equipped with a shower and free toiletries. The walk from the bungalow complex Nusa Garden Beach Nusa Penida takes 5 minutes, and a bike ride to the diving center of Nusa Penida - 20 minutes. Surcharge Staff can arrange car r...
Nusa Garden Bungalow is a guesthouse in Nusa Penida. Check Hostelworld for prices.
Things to see and do while backpacking in Nusa Penida, Indonesia.
Check out tips from other travellers and bloggers and their experiences in Nusa Penida, Indonesia.
If you're already planning to visit Nusa Penida, Indonesia - scroll to the next section for a list of the best places to stay.
Diving
Diving in Amed offers a lot of diverse sites – there are two remarkable wrecks – Liberty and Kubu; natural and artificial reefs and myriads of critters. Bali is especially good for the so-called "muck" diving – for small creatures: colorful nudies, crabs, shrimp, pygmy seahorses, you name it. If you undertake a trip to Nusa Penida you can encounter mantas and even mola mola – oceanic sunfish. Most divers are easy, shore entry or a very short trip by jukung. I should mentioned that I absolutely loved Adventures Divers Bali, the most hospitable and lovely dive center (click on the link for my review).
oksana-chetyrko
$$$
Once you've tried everything out (good luck!) you can head over to Nusa Lembongan's sister islands Nusa Ceningan or Nusa Penida for another exciting adventure! There is always something new to see, and do. Enjoy!
Rebecca West
4. Three Islands: Nusa Penida, Nusa Ceningan & Nusa Lembongan
4. Three Islands: Nusa Penida, Nusa Ceningan & Nusa Lembongan Travel to these islands on a speedboat and enjoy the beautiful clear blue waters. Nusa Lembongan is the most popular island amongst the three. It offers diving, paddle board surfing, snorkeling and banana boat rides. You can also soak up some sun on the white sandy beach or float around in the onsite pool. There are food facilities and surf hotels. Nusa Ceningan offers seaweed farms and fishing boats and snorkeling including an underwater garden whereby you can see a Buddha statue and Hindu statue. Take a deep breath like I did and touch the Buddha statue- It gives you good luck. Nusa Penida is least explored but offers history and Temples. This area has limited accommodation and is starting to grow bigger.
Jamie Liebenberg
Go Scuba diving
The life underwater belongs to those that live in it. And it's an absolute privilege to be part of it, albeit for a few hours; the simplicity of marine life, the grace with which they conduct themselves and the feeling of being able to experience a completely different universe. Bali is home to thriving marine life consisting of corals and fish and mammals. It's also got a WWII shipwreck which is now a spot for photography for certified and advanced divers. Scuba diving in Bali waters makes you realize the magnitude of what lies beneath and how beautiful it has the potential to be – the ones you cannot communicate with but still tell you everything they are by being themselves in their most natural habitat. Nusa Penida and Tulamben should be your most preferred dive sites, whether you're looking for recreational diving, completing your dive courses or fun dives.
Kshamta Mantri
"The real voyage of discovery consists not in seeking new landscapes, but in having new eyes." – Marcel Proust
Those who have been in Bali for several times and seek for a new getaway experience, I suggest you to come to Nusa Lembongan. It's the island (still counts as Bali) next to the mainland. It's famous to be called as three islands with its neighbour islands – Nusa Penida (the biggest one) and Nusa Ceningan. Nusa Lembongan is the most growing island among all, yet it still offers the tranquil ambience and you can experience "Bali 20 years ago".
Puspita Wardani
Nusa Lembongan & Nusa Ceningan - Bliss 20kms from Bali
I had heard a few things here and there about the Nusa Penida group of islands on previous trips to Bali : Indonesia, specifically Nusa Lembongan & Nusa Ceningan so this time round, as soon as I heard them mentioned again I just had to get on the boat the next day. For those of you who have been to the Gili Islands, Gili Trawangan especially; I imagine this place is how that place was 10 years ago. Stunning scenery, a little bit rough around the edges, not overcrowded but being visited by a few like-minded, low-maintenance travellers of all ages enjoying the serenity that islands like this offer.
Natalie Simpson
A FRESH TASTE OF BALI, INDONESIA: NUSA PENIDA
Not very well known to the public, Nusa Penida is a virgin island outside of Bali, Indonesia's main land. It's a perfect spot for travelers who love to discover unspoiled paradises and utopias. Around 202.8km2 in area, Nusa Penida has a lot to offer, from a wide range of fine sand beaches, ocean cliff views, gorgeous villas, to a wide range of snorkeling and diving spots.
Christine Padilla
Nusa Penida, Indonesia Travel Guides
Leave a Comment...
Have you visited Nusa Penida, Indonesia and have something to add to our Best Hostels listing?
Fill in the form below to leave a comment or ask a question about Nusa Penida, Indonesia...