Top 3 hostels in Nusa Dua, Indonesia.
These are the 3 most awesome hostels and budget places to stay in Nusa Dua, Indonesia.
1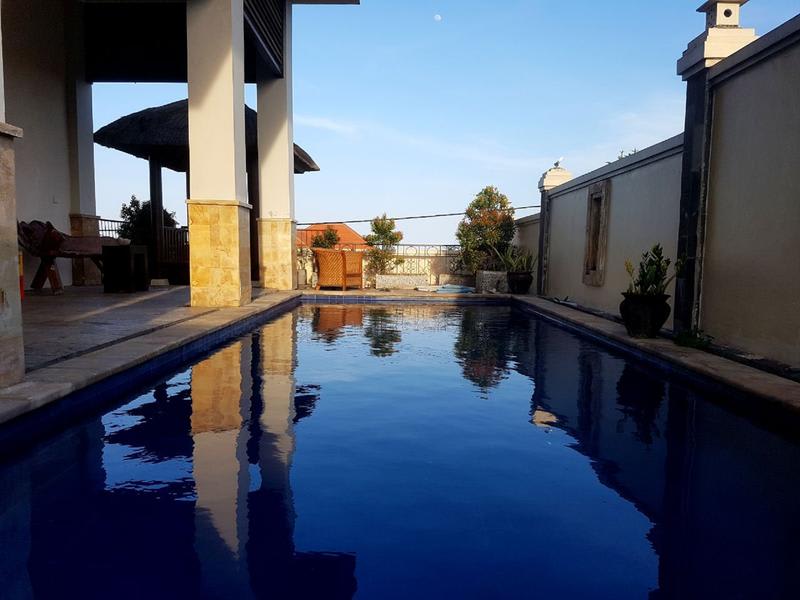 House Of D16
House Of D16 Hostel is located in the heart of Nusa Dua area, we are surrounded by good beaches around Nusa Dua, Geger beach, Mengiat beach and Nusa Dua beach is only walking distance. We also nearby the Hospital and Convenience store just accross the road. This Classic Modern Accomodation offer...
House Of D16 is a hostel in Nusa Dua. Check Hostelworld for prices.
2
HG Residence
Rooms at HG Residence have air-conditioning, wardrobe, single or double bed, and flat screen TV in certain rooms. En Suite bathroom comes with shower, free toiletries and towels. Guests can also enjoy a well-equipped shared kitchen and pantry for their convenience. Featuring affordable accommodation...
HG Residence is a guesthouse in Nusa Dua. Check Hostelworld for prices.
3
Scene Estate Villa
Scene Estate situated in the tourist area of Nusa Dua, Nusa Dua is also home to one of the best museums in Bali. The Museum Pasifika has selected Artworks of Asia Pacific and is a tribute to the artistic and cultural heritage of the region. With eleven pavilions representing the Asia countries o...
Scene Estate Villa is a apartment in Nusa Dua. Check Hostelworld for prices.
Things to see and do while backpacking in Nusa Dua, Indonesia.
Check out tips from other travellers and bloggers and their experiences in Nusa Dua, Indonesia.
If you're already planning to visit Nusa Dua, Indonesia - scroll to the next section for a list of the best places to stay.
Bukit Peninsula :
The Bukit Peninsula is a mix between friendly temples and beaches. Everything for everyone … So we decided to rent a scooter (50.000Rp / day) from Seminyak to conquer the West Bukit (unfortunately we had no time to go to Nusa Dua)
Mathias André
Parasailing, Surfing and Snorkeling
We went parasailing in Nusa Dua which was so thrilling! It was only a few minutes but such a rush and well worth it. We also went snorkeling in Padang Bai, that was really fun and a good place to go if you cant make it out to the Gili Islands for snorkeling. There was a lot of trash where the waves were crashing which was really sad to see, but once you swam out it was very clear and the fish were not shy at all! We surfed in Seminyak and Kuta, I preferred Kuta since it was deeper you could ride out the waves longer! All of these activities can be done in many places around Bali, but that's just where ended up doing them!
Rose Zilber
2. Lovina: Black volcanic beaches and dolphin watching
Marie Vanderwoodsen
Beaches (Karma Kandara Private Beach and Nusa Dua Beach)
Have you ever wanted to cuddle up with, feed, or take a selfie with an adorable baby monkey? Look no further, the Monkey Forest in Ubud has got you totally covered! This huge Forest sanctuary is absolutely gorgeous, there are bridges, weaving walkways, trees galore and of course, hundreds and hundreds of monkeys! It's great because, like I said, the forest is HUGE and these little guys get plenty of room to run around and swing across trees in their natural habitat. They're very adorable, but don't let their cuteness fool you! You know the term 'cheeky monkeys'? It exists for a reason! In the couple of hours I spent in the forest I witnessed multiple monkeys trying to steal phones and cameras. They'll reach right into your pocket, they'll try unzipping your bag and they'll even try to distract you while they do it! I even saw one, particularly daring monkey, pull a woman's earring right out of her ear and put it in his mouth. So needless to say, keep your valuables safe and avoid wearing big jewellery or sunglasses. Keep your guard up and you'll have nothing to worry about. You can buy bananas at the park to feed the monkeys and you can take photos as they make a jungle-gym out of you. It's all part of the fun! Beaches (Karma Kandara Private Beach and Nusa Dua Beach) There are plenty of beaches in Bali, but if you're coming from Coastal Australia these beaches may seem a little disappointing (you can't blame Bali, Australia just has incredible beaches!) unless you know exactly where to go. While some tourist beaches might be overcrowded and polluted, there are other beaches that make you feel as though you've just stepped into paradise. My favourite beaches were Geger Beach, and Karma Kandara Private Beach.
Baneen Naqvi
Bali: Cancelled Yoga Class And Getting Lost
Also, I came to Bali to start caring about myself a bit more, to indulge myself, to get rid of the stress that had accumulated over recent months. So when my flatmates told me abut a Brazilian girl giving Hatha yoga classes for free once a week in Nusa Dua, I looked up the place on the map, packed a towel to sit on, put on my leggings, and rode with the girls to Water Blow Park in Nusa Dua where the class was supposed to take place. Nusa Dua is located on the East coast of Bukit Badung – Bali's southernmost peninsula.
Emilia Majewska
Nusa Dua, Indonesia Travel Guides
Leave a Comment...
Have you visited Nusa Dua, Indonesia and have something to add to our Best Hostels listing?
Fill in the form below to leave a comment or ask a question about Nusa Dua, Indonesia...