Top 2 hostels in Ooty, India.
These are the 2 most awesome hostels and budget places to stay in Ooty, India.
1
Zostel Ooty
Situated in the lap of nature, Zostel Ooty is a backpacker hostel that allows you to mingle with fellow travelers over bonfires & hikes. Set amid rolling hills with views of Doddabetta Mountain, this modest hostel is only 2.8 kms from Ooty's Government Rose Garden and a 17-min drive from Lovedale Ra...
Zostel Ooty is a hostel in Ooty. Check Hostelworld for prices.
2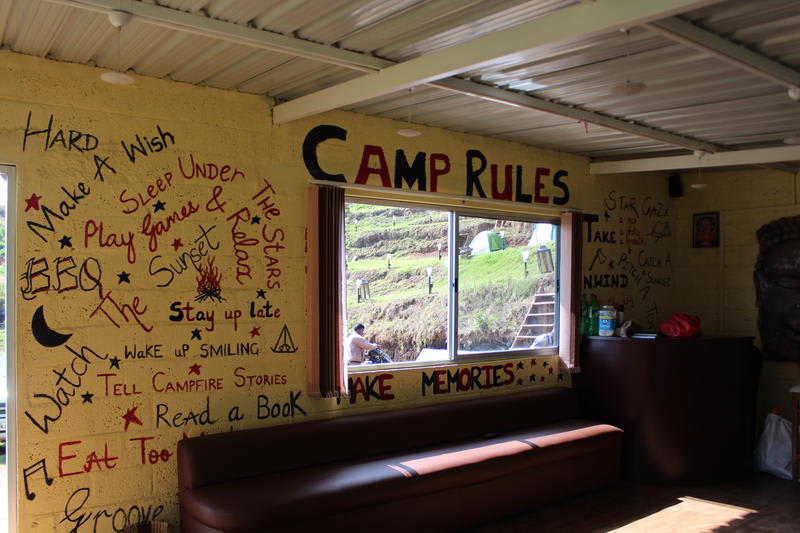 Aventura Ooty
Aventura Ooty is located at the serene hill tops of Ooty, Aventura offers you with a tranquil experience to rediscover yourself in the lush green valleys. If you are looking to bring out the adventurer in you, then we're here for you! At Aventura we believe that a holiday is not meant to be enj...
Aventura Ooty is a campsite in Ooty. Check Hostelworld for prices.
Things to see and do while backpacking in Ooty, India.
Check out tips from other travellers and bloggers and their experiences in Ooty, India.
If you're already planning to visit Ooty, India - scroll to the next section for a list of the best places to stay.
MASINAGUDI-BANDHIPUR.....THE LAND OF RAVING WILDLIFE
After slogging for months like a maniac at workplace, me and my husband decided to take a break from the mundane  jungles of city life and visit the evergreen jungles somewhere. After quite a lot of search and discussion, we decided to go to masinagudi since it was a distance  which can be easily covered by car from our place-chennai. There are two routes to reach masinagudi from chennai. One is via mettupalayam-ooty  and the other is via mysore-bangalore both of which comes to about 600km. We decided to go via mysore-banglore just so we can enjoy the lush greenery enroute to masinagudi-bandipur.
jessie
Ready Steady Go:
If you don't have motion sickness you can opt for a bus from Bengaluru to Ooty and It takes 7 hours. There is frequent bus services from both states Karnataka and Tamilnadu.
Sanjana
Places close-by:
The people of Mudumalai are extremely friendly and will happily help you explore their hometown. On my first evening at Masinagudi, I decided to drive into town and mingle a little with the locals and of course, stock up on snacks. I ended up in a small bakery with a cup of hot tea and freshly baked cookies, while the owner of the bakery gave me instructions on which over-crowded places I should cut out of my itinerary and regaled me with stories about how the Tigers that I was so eager to see wreak havoc in the town's regular life. Things to do: Relax with a book! This is something that is an integral part of every holiday for me. With vehicles moving at slow speeds and the no-honking rule, the only sounds that you'll wake up to, are those of birds chirping. This makes it an ideal escape from your busy life in a polluted city. Sign up for a forest safari, which is organized by the Wildlife Park authorities. You get a tour of the forest in a small bus or jeep accompanied by a trained guide, and if you're really lucky you could spot one of the few tigers that freely roam through the park. Masinagudi is a birdwatcher's haven with at least 260 species of birds in the sanctuary. You can even take a bird-watching safari by consulting the Park authorities who will arrange for an expert to guide you to the best spots. Don't forget your binoculars! If you're an avid trekker, do contact the forest authorities for permission for treks into the protected wildlife area, with a guide of course. Places close-by: If you decide to extend your vacation and travel further, then Ooty & Bandipur are some great options you can explore. Visit the Moyar Falls, also known as the Moyar Canyon which is a 20 km gorge through which the Moyar River runs and the descend creates a picturesque waterfall. Theppakadu Elephant Camp is about 8-10 kilometers from Masinagudi and gives you a chance to spend time with the gentle giants and even their babies. Pro tip: make sure you enquire with the Camp office before going, the elephant safari is shut down during the monsoons. Best time to visit: I stayed in Masinagudi for 2 days and a night in October, and was blessed with amazing weather. Untimely showers and the cool climate that followed was the icing on my cake.
Niha Zaman
Ooty, India Travel Guides
Leave a Comment...
Have you visited Ooty, India and have something to add to our Best Hostels listing?
Fill in the form below to leave a comment or ask a question about Ooty, India...