Top 2 hostels in Ernakulam, India.
These are the 2 most awesome hostels and budget places to stay in Ernakulam, India.
1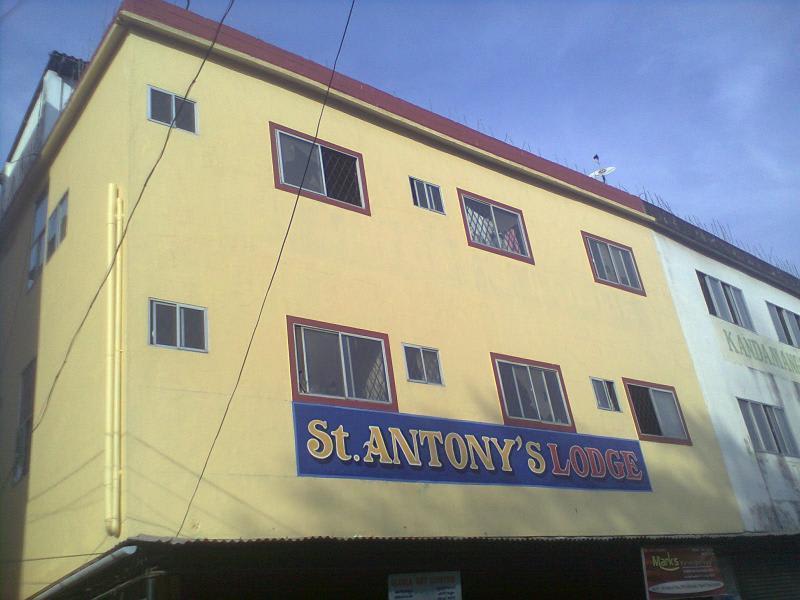 St. Antonys Lodge
St Antonys Lodge located at Basin Road, near Canal Side,Ernakulam Market. Nearest Busstop is at High Court Junction 500 meters away. Our rooms are with all primary acessories. Since rates are cheapest some luxuary facilities may be absent. Simple stay at Cheap rate is our motto. Compare the fac...
St. Antonys Lodge is a guesthouse in Ernakulam. Check Hostelworld for prices.
2
Sonnetta Residency
Set in a building dating from the 16th century, this unpretentious bed-and-breakfast is a 4-minute walk from the Chinese Fishing Nets, a 7-minute walk from the beach and 37 km from Cochin International Airport. The 5 homespun rooms have TVs, mini fridges and mosquito nets, plus air-conditioning o...
Sonnetta Residency is a guesthouse in Ernakulam. Check Hostelworld for prices.
Things to see and do while backpacking in Ernakulam, India.
Check out tips from other travellers and bloggers and their experiences in Ernakulam, India.
If you're already planning to visit Ernakulam, India - scroll to the next section for a list of the best places to stay.
Through my lens:
I visited this place along with my friends in July 2016. It was a stop-over before we headed back to our hometown and I must say that this was one of the best decisions we made. We took a bus from Ernakulam to Fort Kochi, due to traffic we took longer than expected to reach our destination. We reached late in the evening and we checked into Bastian homestay. It was well kept and homely with traditional wooden furniture which definitely gave us the feeling of being in God's own country. It was the perfect place which fitted our shoe-string budget. We kept our luggage in our respective rooms and headed out to have some local cuisine. We walked around until we came across a hole in the wall restaurant. By the way, this kind of restaurants often offers the best food. Being in Kerala one must definitely try the beef dishes and fish curries which are mouth-wateringly tasty and flavoursome. Their signature delicacies are dishes which use coconut and curry leaves giving it a distinct aroma and zest. Of course, we Indians know that coconut and curry leaves are two main ingredients which have a long association with Malayali cuisine. We ate till our tummies were full and relished every morsel. It was a satisfying and much-needed walk, back to our homestay. The owner of the Homestay gave us a map and a pamphlet which had a detailed information as to what to do around Fort Kochi. A control freak that I am, I began planning our trip meticulously that night. However, my travel plans were met with few raised eyebrows. My friends' idea of travelling was going with the flow and "chilling"  and my goal was to check things off my travel list. This was going to be interesting, I thought to myself as I prepared myself to sleep.
Nomadic Noelle
Kochi: The Queen of the Arabian Sea
Hello, my fellow explorers. I come from the Ernakulam side of Kochi, India. Sadly no, not the side where you can find the remnants of the Portuguese colonization and the European settlement. I come from the rather, "metropolised" (if that's even a word), side of the district.
Nithin Anil
Ernakulam, India Travel Guides
Leave a Comment...
Have you visited Ernakulam, India and have something to add to our Best Hostels listing?
Fill in the form below to leave a comment or ask a question about Ernakulam, India...