Top 1 hostels in Phillip Island, Australia.
These are the 1 most awesome hostels and budget places to stay in Phillip Island, Australia.
1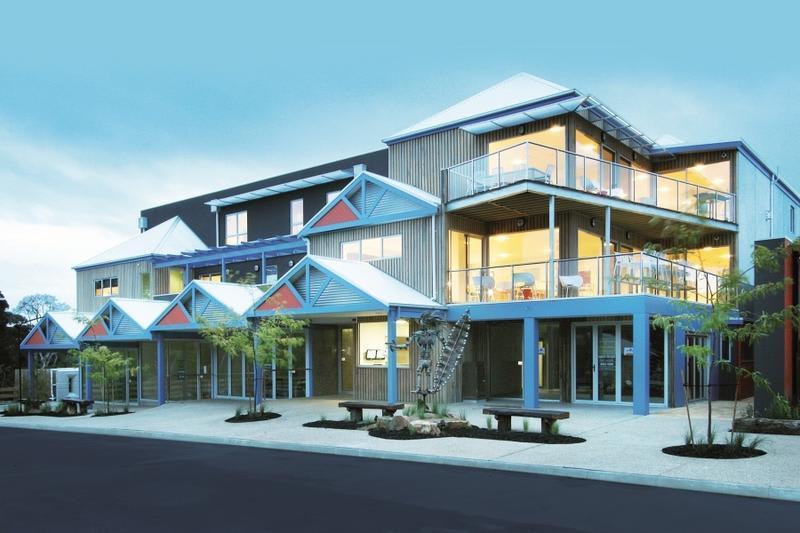 The Island Accommodation YHA
Backpackers with a difference. Brand spanking new purpose built Eco-friendly accommodation complex is just a hop, skip, jump and short stroll to glorious beaches, nightlife, cafes, restaurants, shopping and public transport. Architecturally designed with eco friendly features to reduce energy and...
The Island Accommodation YHA is a hostel in Phillip Island. Check Hostelworld for prices.
Things to see and do while backpacking in Phillip Island, Australia.
Check out tips from other travellers and bloggers and their experiences in Phillip Island, Australia.
If you're already planning to visit Phillip Island, Australia - scroll to the next section for a list of the best places to stay.
Trip Extension: Phillip Island and its Penguin Parade
Mornington Weekly Market Trip Extension: Phillip Island and its Penguin Parade If you've got more time to explore, an hour and a half drive around the Western Port Bay will take you to Phillip Island. You'll need a couple of days to see everything that the island has to offer, including the Koala Conservation Centre, The Knobbies, Pyramid Rock, the SPECTACULAR beaches, and the Penguin Parade.
Mei Ling
My travelling schedule looked like the following:
I pretty much went to all the tourist attraction around Melbourn that you could possibly fit into a 4-5 days schedule except for the Phillip Island tour and that is because I was successful at spotting my penguin friends at St. Kilda on my very first day. If you ask me what my personal favorite was, I'd with no doubt say the Brighton Beach-St.Kilda walk+ penguin spotting+ sunset the first day, but this probably has much to do with the sentimental feeling behind seeing a friend after three months (dem feels) and also because I was very excited about the brightly colored bathing boxes, they seemed so pretty in pictures that I'd seen previously.
thejoyintruth
Australia: Phillip Island
The sun is beating down our backs as we stand at the top of the stairs that descend to the cool blue ocean below. Smiths Beach, my go to when I visit Phillip Island. It is probably one of the most popular beaches on the island, with many locals, visitors and semi-locals like me who make the trip often but don't actually live there. My love for smiths beach began when I first learnt to surf, it's perfect, the beach is protected on each side by rock faces so isn't totally open to the whole ocean and the beautiful sandy stretch gives room for everyday goers, beginners surfers, pro surfers, body boarders and everyone in-between to have a good day at the beach and not get in the way of each other. There's rock pools to the right that get swallowed up in high tide and when you venture over them there is a whole another section of beach if you want a little bit more privacy, it's usually more of a local hangout. I love Smiths because I've been there when it's been forty degrees and blazing and nineteen degrees and raining and I've never been disappointed by its atmosphere, you can find the beach totally packed and totally empty, either way shows the diversity and how beautiful the beach is. If you visit Phillip Island I would make it a top priority.
Melissa Badsey
Phillip Island: a day tour from Melbourne
Australia is an interesting country with a unique wildlife, white-sand beaches and a vast and varied landscape that deserves to be visited. For these reasons, we decided to plan our first trip and start from the magic state of Victoria. If you go to some agencies around Melbourne, you can choose among a big variety of day tours that are worthy to do. The best thing is to hire a car and start travelling around Australia but unfortunately, we don't have this possibility so we decided to book a day tour and our first destination was Phillip Island. Phillip Island is an Australian island, situated in southeast of Melbourne. A bridge connects the mainland town San Remo with the island town Newhaven, and it is long 640m.
Martina
Phillip Island: The Best Of
Welcome to Phillip Island! Just off the southeast coast of Victoria, Phillip Island is a popular destination with just about everything including wineries, surf beaches, walking trails and wildlife galore. Expect to see ring tailed wallabies, rabbits, little penguins, seagulls, pelicans, swans, black galahs, butterflies and more!
Ellie Chadwick
Phillip Island, Australia Travel Guides
Leave a Comment...
Have you visited Phillip Island, Australia and have something to add to our Best Hostels listing?
Fill in the form below to leave a comment or ask a question about Phillip Island, Australia...