Top 2 hostels in Newcastle, Australia.
These are the 2 most awesome hostels and budget places to stay in Newcastle, Australia.
1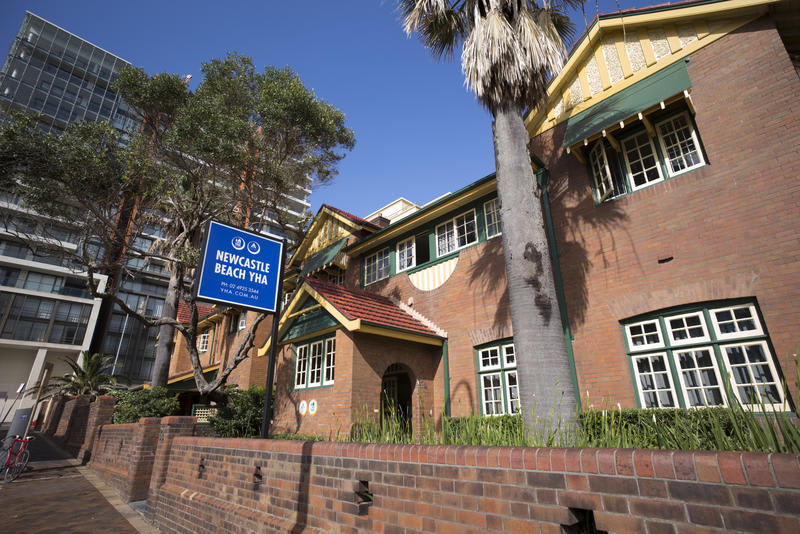 Newcastle Beach YHA
Free WiFi Hotspot Opposite Newcastle Beach, Newcastle's largest and most popular hostel is a beautifully restored heritage building, featuring a magnificent ballroom with chandeliers, leather armchairs and open fire. Only 150 metres walk to the greyhound and all the best pubs and clubs in the c...
Newcastle Beach YHA is a hostel in Newcastle. Check Hostelworld for prices.
2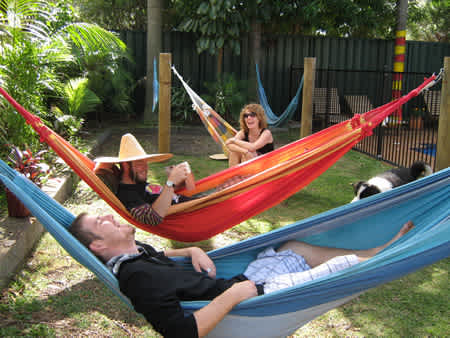 Backpackers Newcastle
Situated near the bustling cosmopolitan center of Hamilton is a boutique backpackers hostel just perfect for a relaxing first stop after the craziness of Sydney. Hang out in our hammocks below shady palm trees, take a dip in our beautiful sun-warmed pool, or catch one of the many free local buses to...
Backpackers Newcastle is a hostel in Newcastle. Check Hostelworld for prices.
Things to see and do while backpacking in Newcastle, Australia.
Check out tips from other travellers and bloggers and their experiences in Newcastle, Australia.
If you're already planning to visit Newcastle, Australia - scroll to the next section for a list of the best places to stay.
Yorkshire
While we're on the topic of drinking and partying, head north-east to Newcastle if this is what you're after. I learned the hard way that the happenings of MTV's "Geordie Shore" could not have been closer in fact to the scene of downtown Newcastle on a night out.
Haley Brown
TRANSPORT
I firstly want to talk about transport. From all the places I've been in the world I have to say that Sydney has one of the best transport connections I've ever seen. You've got trains, trams, buses, taxis, watertaxi, ferry; whatever you want. I used the train and bus mostly as they cover long distances and run regularly. The main train stations in the city are Central and Town Hall. They run through to almost everywhere, whether it be down to Bondi beach, into the suburbs or out further to places such as the Blue Mountains, Newcastle or Woolongong.
Amy Stafford
7 (Free) Places to Enjoy in Newcastle
Take Newcastle for example. 2 hours drive up the east coast from Sydney and you're away from all the hustle and bustle of the city and into a more relaxed and opening environment. There are many places to explore that make your visit worthwhile (and it'll be a lot cheaper than Sydney too).
Morwenna Bunt
Port Stephens: A Trip to Nelson Bay
Out of all of the places that I love to go, one of my favourites is Nelson Bay. A short 1-hour drive North-East of Newcastle, it's surrounded by beautiful beaches and views left, right and centre. Nelson Bay is a must-see for anyone wanting to travel the east coast of Australia (or the Newcastle area), though it is often missed due to the detour to get there. It's a place that I had never even heard of before I travelled the east coast of Australia with my husband. Fortunately, since I've had family move there, we've been able to revisit this spectacular place and explore it ourselves. Not only is Nelson Bay family-friendly, there's also something for everyone to do. There's so much to see and do that I would recommend staying for at least a few days to really enjoy it. So, let me tell you what makes Nelson Bay so special for me.
Rebekah Groves
Best Beaches in Newcastle, NSW
Water, sand and sunshine. Newcastle is bordered by stunning coastline stacked with picturesque beaches. If your an outdoors kind-of-person Newcastle is the place you want to be!
Kate Parker
Newcastle, Australia Travel Guides
Leave a Comment...
Have you visited Newcastle, Australia and have something to add to our Best Hostels listing?
Fill in the form below to leave a comment or ask a question about Newcastle, Australia...