Top 1 hostels in Monkey Mia, Australia.
These are the 1 most awesome hostels and budget places to stay in Monkey Mia, Australia.
1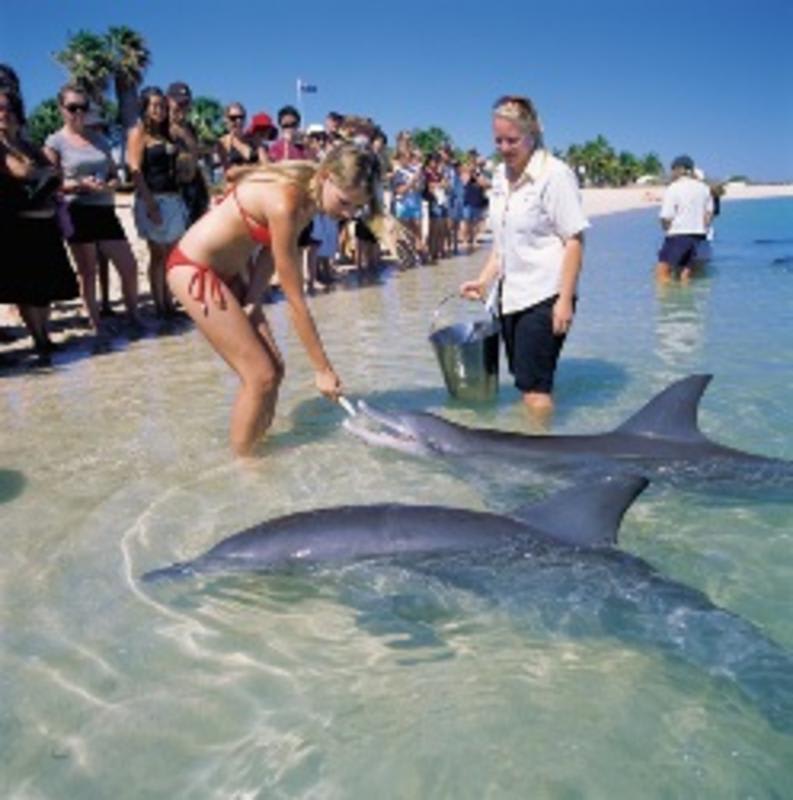 RAC Monkey Mia Dolphin Resort
RAC Monkey Mia Dolphin Resort is situated midway up the West Australian coastline within the Shark Bay World Heritage Area, home to one of the world's best-known dolphin encounters. We offer holidaymakers a truly unique experience in unspoiled surrounds. With beachfront accommodation situated on the...
RAC Monkey Mia Dolphin Resort is a hostel in Monkey Mia. Check Hostelworld for prices.
Things to see and do while backpacking in Monkey Mia, Australia.
Check out tips from other travellers and bloggers and their experiences in Monkey Mia, Australia.
If you're already planning to visit Monkey Mia, Australia - scroll to the next section for a list of the best places to stay.
Dolphins: Monkey Mia
  Dolphins: Monkey Mia Dolphins can be seen in most areas of Australia. The thing that makes Monkey Mia so special is that the dolphins visit the same place every day, all year round, and swim very close to the beach. Each morning it is possible to handfeed the friendly and curious bottlenose dolphins at the Monkey Mia Resort in Shark Bay.
Sofie M. Wulff
Must do in Perth: 
Perth is not the only place around the west coast which is worth a visit. There are both lots of new places to discover to all them adventure travellers who likes to go the extra step out of the tourist track but there are also beautiful holiday destinations for them who wants an amazing spot with nature and things to do around you. For example will there be plenty of bush and adventure for them who want to do a road trip either on motorbikes or in a camper van where you can follow up north of the coast and see unreal nature and have the adventure of your life stopping in for example Monkey Mia where you can discover a big dolphin resort, or do a stop in Exmouth which have the most stunning beaches and are great for diving with whale shark diving as well in the right season and Broome where you can do a camel ride on the beach with sunset and much more. While there also will be plenty of amazing and stunning destinations for them who want a holiday in for example Margaret River south of the west coast, where you can enjoy one of the many wineries and breweries with stunning view over the valley or go on an adventure to many of the stunning beaches and nature sports, where you might discover the wild kangaroos. Or even go to Denmark and see your fear in the eyes and participate in the tree top walk and discover again stunning nature and beaches.
Henriette Mikaelsen
Queensland: Dolphin feeding on Moreton Island
If you google "dolphin feeding in Australia" or ask people about it, Monkey Mia will be the place you are told about. Now, Monkey Mia is a small place in Western Australia, half way between Perth and Broome – not exactly an area which is easily accessible! [single_map_place] Monkey Mia, Western Australia, Australia [/single_map_place]
Lisa
Monkey Mia, Australia Travel Guides
Leave a Comment...
Have you visited Monkey Mia, Australia and have something to add to our Best Hostels listing?
Fill in the form below to leave a comment or ask a question about Monkey Mia, Australia...