Top 1 hostels in Margaret River, Australia.
These are the 1 most awesome hostels and budget places to stay in Margaret River, Australia.
1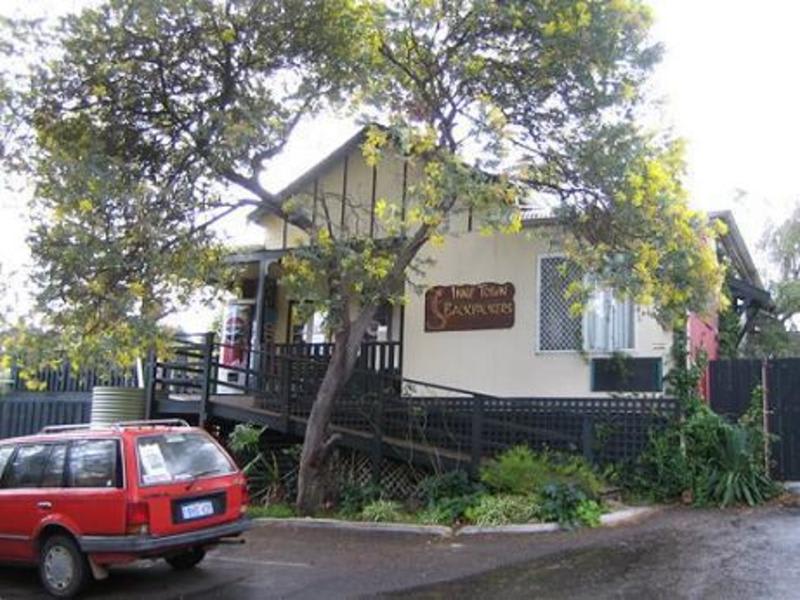 InneTown Backpackers
Inne Town Backpackers is the ideal starting point to enjoy all that Margaret River has to offer. Close to all the local attractions, entertainment areas and the shopping centre. The state forest is virtually at our doorstep. We offer great budget priced accommodation at an absolute 5 star...
InneTown Backpackers is a hostel in Margaret River. Check Hostelworld for prices.
Things to see and do while backpacking in Margaret River, Australia.
Check out tips from other travellers and bloggers and their experiences in Margaret River, Australia.
If you're already planning to visit Margaret River, Australia - scroll to the next section for a list of the best places to stay.
3. Swan Valley Food and Wine Trail
Some of the great places you might like to visit include Whiteman Park, Caversham Wildlife Park, Whistler's Chocolate Factory, the Margaret River Chocolate Factory, the Swan Valley Cuddly Animal Farm, the Swan Valley Vegetarian Café and Valley Treehouse or the Cheese Barrel.
Marisa Quinn-Haisu
Must do in Perth: 
Perth is not the only place around the west coast which is worth a visit. There are both lots of new places to discover to all them adventure travellers who likes to go the extra step out of the tourist track but there are also beautiful holiday destinations for them who wants an amazing spot with nature and things to do around you. For example will there be plenty of bush and adventure for them who want to do a road trip either on motorbikes or in a camper van where you can follow up north of the coast and see unreal nature and have the adventure of your life stopping in for example Monkey Mia where you can discover a big dolphin resort, or do a stop in Exmouth which have the most stunning beaches and are great for diving with whale shark diving as well in the right season and Broome where you can do a camel ride on the beach with sunset and much more. While there also will be plenty of amazing and stunning destinations for them who want a holiday in for example Margaret River south of the west coast, where you can enjoy one of the many wineries and breweries with stunning view over the valley or go on an adventure to many of the stunning beaches and nature sports, where you might discover the wild kangaroos. Or even go to Denmark and see your fear in the eyes and participate in the tree top walk and discover again stunning nature and beaches.
Henriette Mikaelsen
5. Margaret River Wine Region
Spot by Jurien Bay whilst you're in the Park, another one of WA's gorgeous little seaside towns with clear turquoise water and the occasional friendly sea lion taking a dip also! 5. Margaret River Wine Region Commonly Margaret River is at the top of travellers list whilst visiting WA and rightfully so, this spot has plenty going on and has some truly breathtaking landscapes. Coming from Queensland, lush green rolling hills and heavy rainfall was nothing new to me, this is Margaret River is in my top five, but not top of the list!
Alexis Zahner
9. Margaret river
9. Margaret river If you are a fan of wine, cheese or chocolate you have to do a vine tasting tour either by yourself or with a guided tour. From Dunsborough down to Margaret river you will find one vinery after the other, most of them offer free tastings. Don't miss the chocolate factory! Also the Margaret river Dairy Company, they have some delicious cheese!
Laura Könnicke
Margaret River
  Margaret River Rent yourself a car in Margaret River if you want to make the most of it, otherwise you're a bit stuck. I stayed in a hostel in the centre of the town so there was a lovely walk in the local nature reserve within walking distance, and a couple of bars that did good food, but other than that you're not going to get up to much without a set of wheels! Famed for its wine it would be worth giving a couple of the wineries a little visit and treat yourself to a nice fancy lunch with some beautiful views. I have to say though that the wineries were not the main attraction to Margaret River for me, for me it was the Caves! There's a few caves to choose from, all with their own charm and selling point and I would strongly recommend visiting at least a couple  to get an idea of the difference between them and the true ranging beauty they all have to offer. A great little stop off as well that need only take an hour or so from your day is to visit the 'Eagles Heritage Raptor Wildlife Centre'; filled with an interesting array of rescued birdlife they centre also puts on display shows for visitors that are well worth a watch and entertaining for any age!
Lisa Ward
Harvey: The Best Day Trip in the South West
When planning a holiday in the southern parts of Western Australia, there are usually one of two places that people tend to visit most often. Either they come from the country to enjoy the shopping, nightlife and the hustle and bustle of Perth CBD and its surrounds, or they travel south to the picturesque South West countryside in Margaret River. Well I would like to add a stopover destination about half way between Perth and Margaret River, the small country town of Harvey. Alternatively, If you are living in either one of these areas or its surrounds, and you are looking for a nice place to head to for a day on the weekend, then Harvey is absolutely the spot for you.
Erica Discombe
Margaret River: aka, Western Australia
Margaret River has forever been a favourite place of mine in Western Australia. Usually referred to as 'Down South' by most locals, this area is absolutely beautiful in terms of people, sights and most importantly, beaches!
Alex
Margaret River, Australia Travel Guides
Leave a Comment...
Have you visited Margaret River, Australia and have something to add to our Best Hostels listing?
Fill in the form below to leave a comment or ask a question about Margaret River, Australia...